Each employee can create meeting templates for themselves.
To get started, click 1:1 Meetings > Your Meeting Templates, then 'New Personal Template'

Give the template a title and a description, so you know what you're using it for. Then fill in your talking points.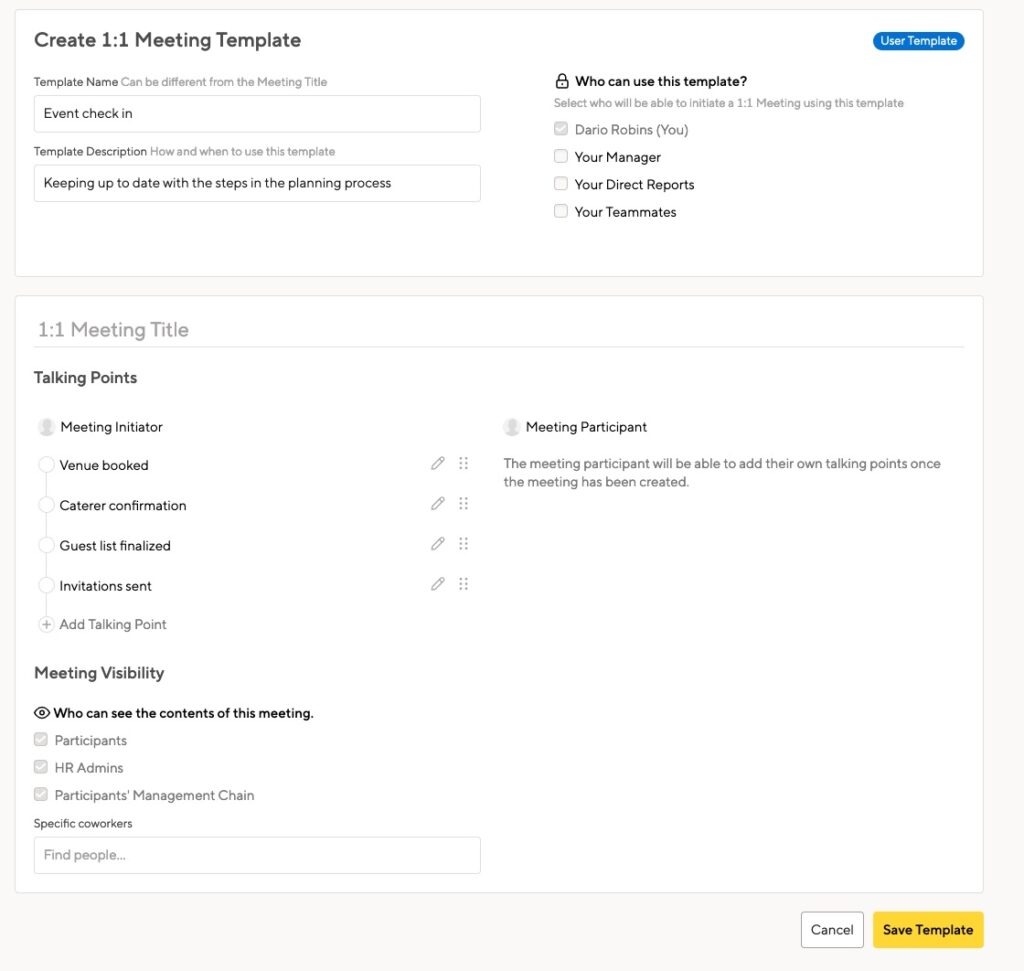 Permissions – who can see the meeting?
You can set visibility into the meeting itself, but note that your HR Admins can get global permissions that will override your template.

Permissions – who can use the template?
You can share the template with your manager, your direct reports (if you have any), and your teammates. Note that your teammates are the people who report to the same manager.

Using your templates
You'll see your templates available when you create a 1:1 Meeting. The folks you've shared the template with will also see it there.