Similar to the 1:1 meetings dashboard for HR Admins, managers in Small Improvements have access to an overview screen of the 1:1 meetings that have occurred between themselves and their reports.
Dashboard overview
To visit the dashboard, the manager visits the Team tab -> 1:1 meetings:
As shown above, the display covers the meetings graph with the ability to filter by time period, and below a list of meetings that have occurred organized by the manager and their reports.
The time period options allow Chris to see meetings within a custom time period, or by quick selecting 30, 60, and 90 day periods.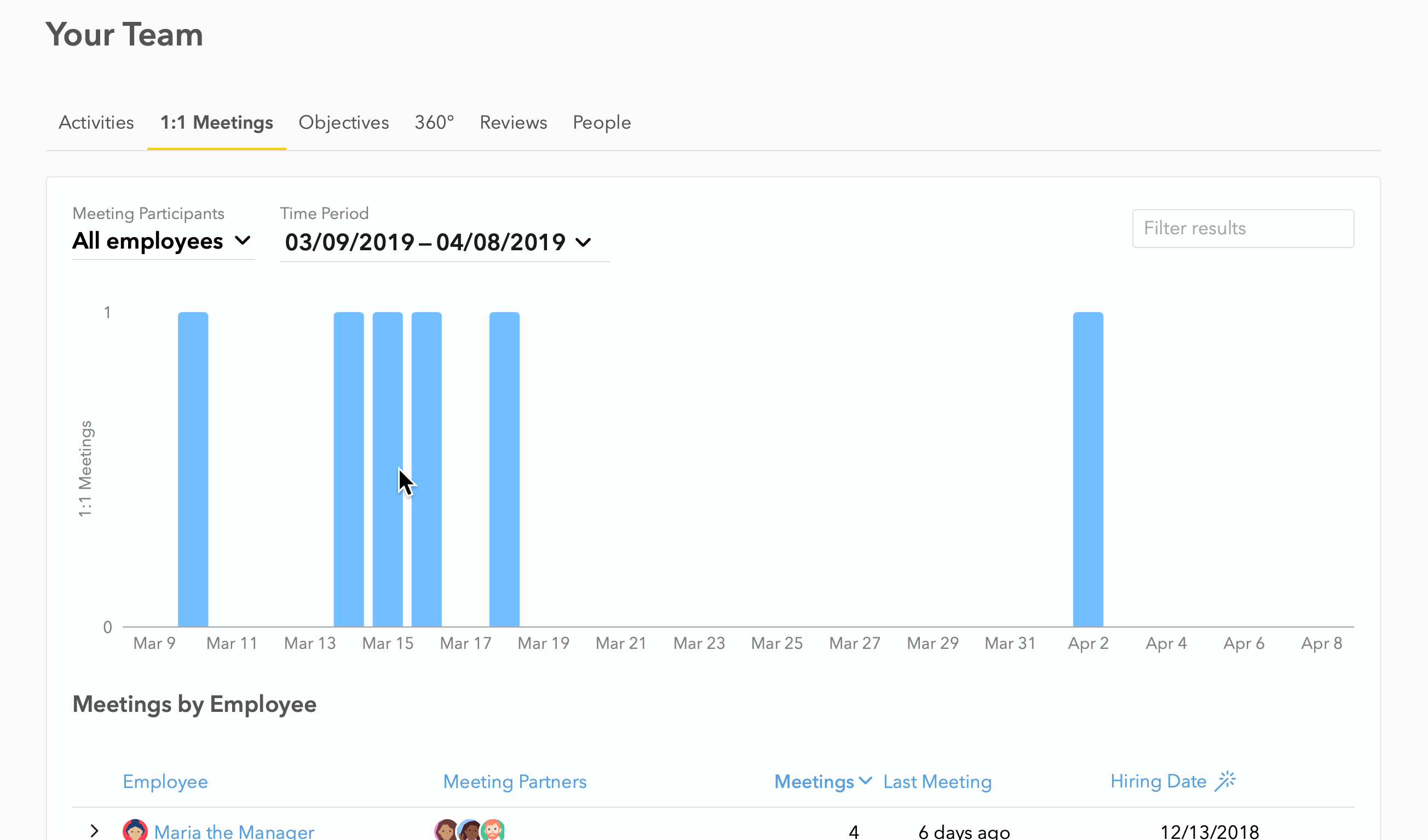 In the above example Chris the CEO can see the meetings of Maria the Manager as he is her manager, and subsequently Chris can see the meetings that are occurring for his indirect reports.
Chris can also expand the individual manager's record to view a snapshot of meetings with each team member, or click on the list view to see a list of meetings in a pop-up.
Chris can toggle the option to view only meetings for employees that have had zero meetings with their manager in the time period selected.