You can create recurring 1:1 Meetings directly in Small Improvements.
Click the Automations menu:

Then click New Automation:

Currently, 1:1 Meetings are your only option, but we're working on adding more!
First, you'll give your automation a name. Make it something relevant to the content – don't just call it 'New Automation'.

Next, you'll select the other participant and choose the Template:

Note that you must use a template to create the automation. Read more about creating templates.
Finally, pick the date and time of the meeting and the frequency.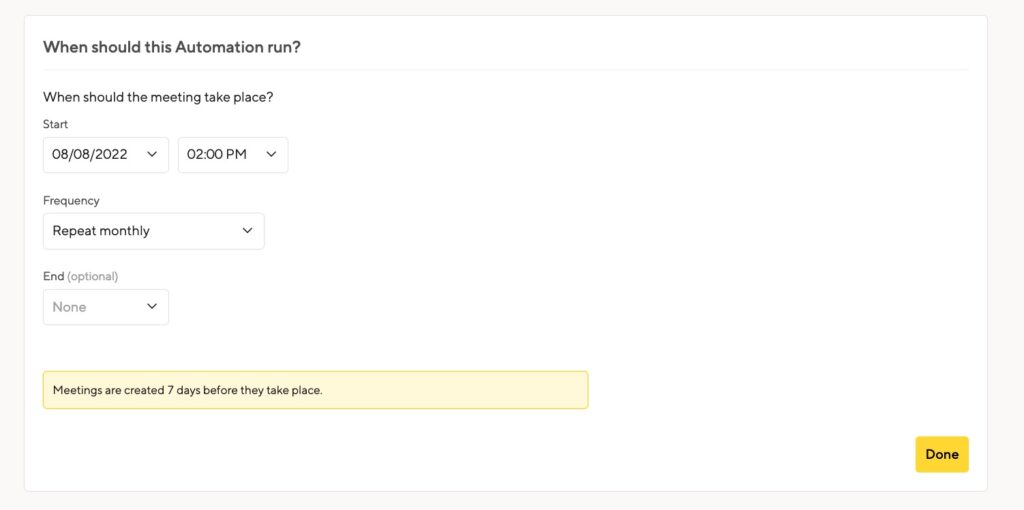 You can schedule the meetings to recur daily, weekly, every two weeks, monthly, or quarterly.
The recurring meeting will appear on your 1:1 Meetings page 7 days before the meeting will take place.
If you're not ready to start the automation just yet, you can save it as a draft. Otherwise, click Launch to start scheduling.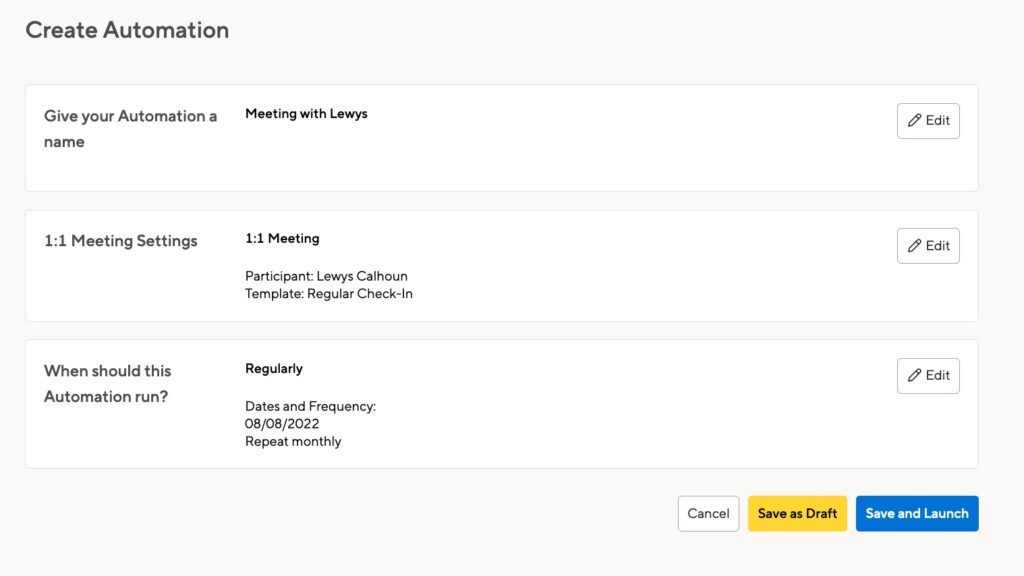 Your Automations page lists all the automations you have created. To pause them, click the Enabled toggle. You can also make edits or delete if you no longer need it.

Reach out to us if you have ideas for other processes you'd like to automate!