We're excited to announce the new Automations feature, which will allow you to create automated workflows in our tool. The first workflow available is to create Anytime Feedback requests by hire date.
Before creating your first Automation:
Make sure your users have a hire date on their profile by updating manually or using our CSV import. Our guide: importing or updating users.
If you want to select departments or locations, these fields must exist on the user's profile in addition to the hire date, you can also update these fields manually on profiles or by importing with CSV.
Creating your first Automation
Select the New Automation button: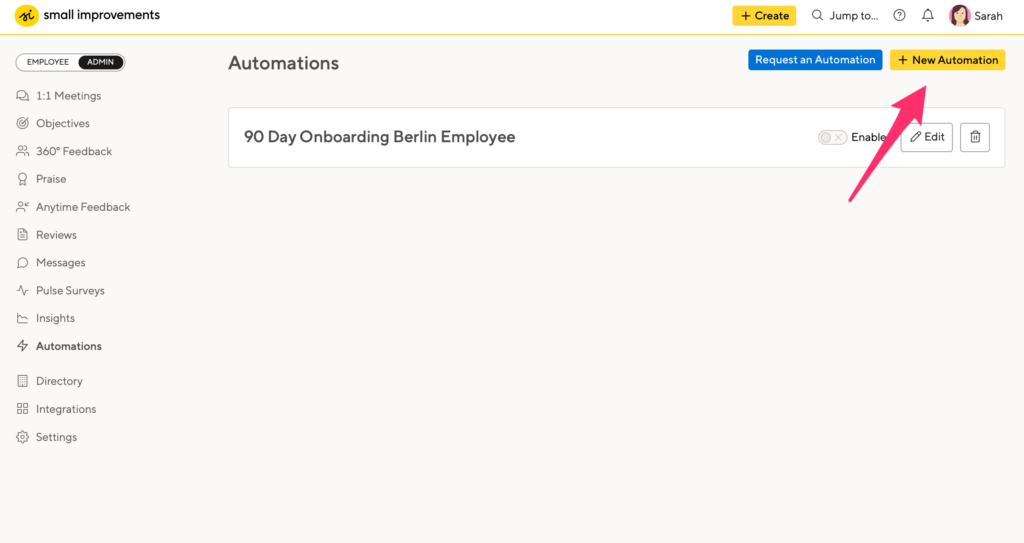 From the setup wizard, first name your Automation: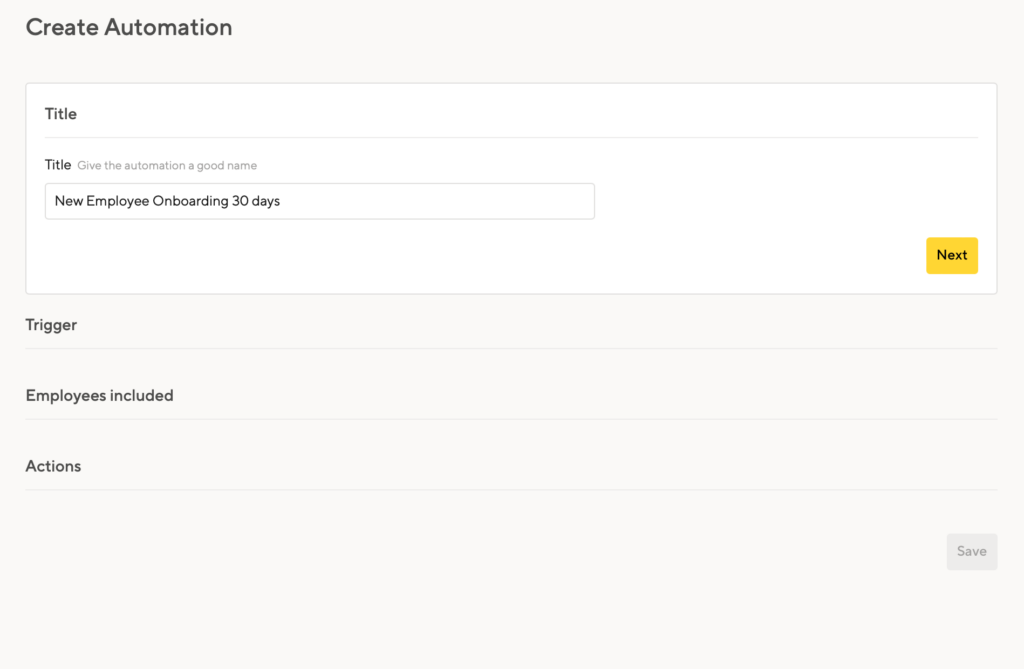 Select your days from hiring, in this example 30: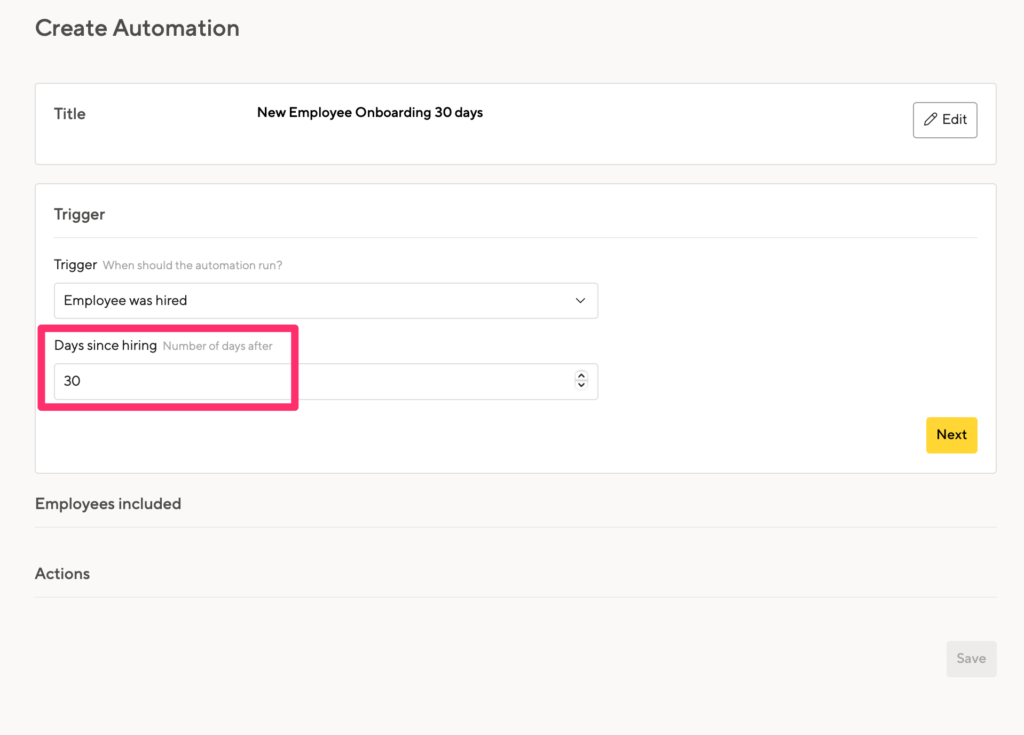 Decide if you'd like specific departments or locations:

Fill out the Anytime Feedback settings and select who will be participating: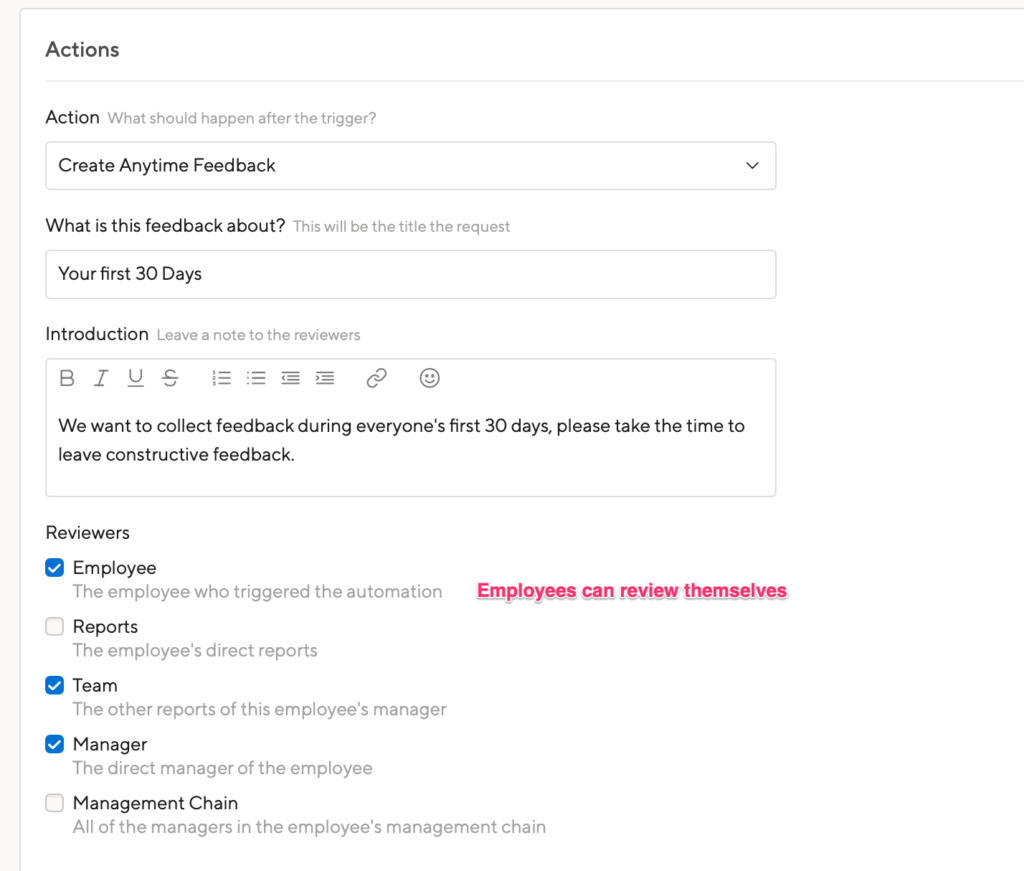 Select your template:

Select your visibility preferences: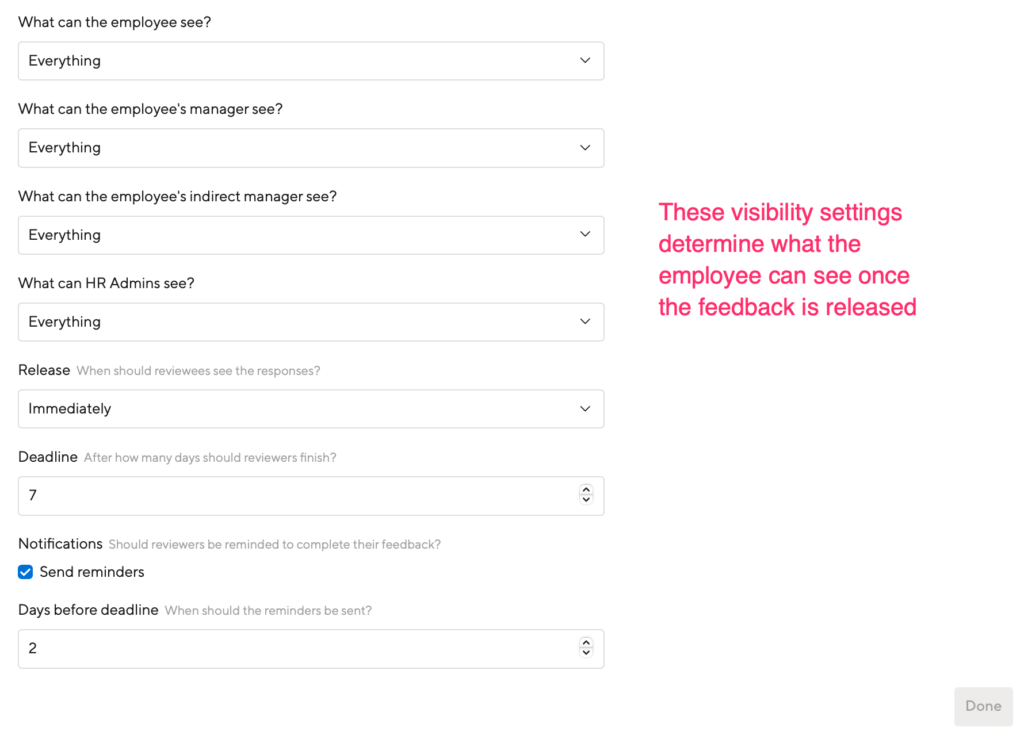 Set your deadline configuration and save: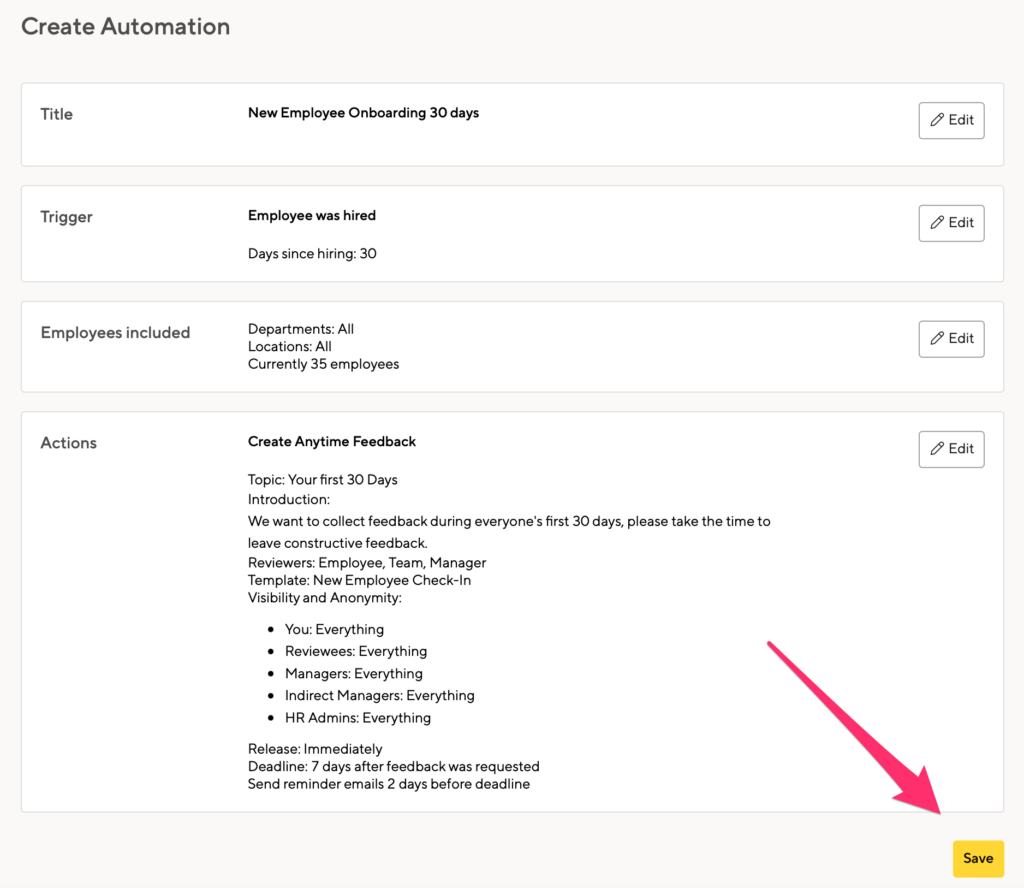 Turning off or editing Automations:

FAQ
How often do Automations run?
Every 24 hours at your start of business day, the system will check for participants that match your settings and run the Automation
Do new employees get added automatically?
If they match your filters, new employees are included Automatically
If I select 90 days from hiring date and apply it to all employees, will ALL employees who meet the criteria be sent the feedback request? Even those who have been with us for > 90 days?
If you create a 90 day automation and I was hired yesterday, and you launch the request today, I'll get a request in 89 days. But if someone had their hiring date 91 days ago (looking back from the day when the automation is created), they won't be included.
So it would affect anyone that was hired in the last 90 days and moving forward for people who match the filter, but not all past employees.
Should I combine multiple departments or locations into one Automation?
We recommend keeping separate automations, so you can configure with templates or settings for these groups, but it's completely possible to run with all employees or multiple groups/locations as seen in the filters.