To successfully setup the display of information from employees in Small Improvements, into their profiles on BambooHR, you'll need to connect the two systems. This requires reaching out to BambooHR tech support or using the guide below to add the app.
Installing the Small Improvements APP on BambooHR
Select the Cloud icon in the top-right hand corner of your BambooHR dashboard:

This will display an app homepage: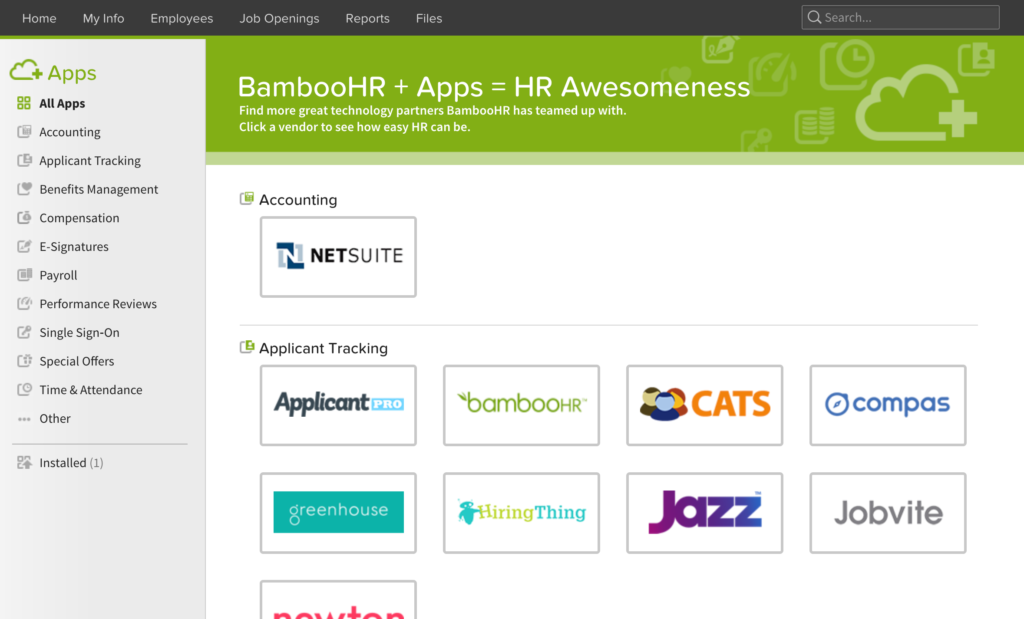 Scroll down to locate the Small Improvements app under Performance Management: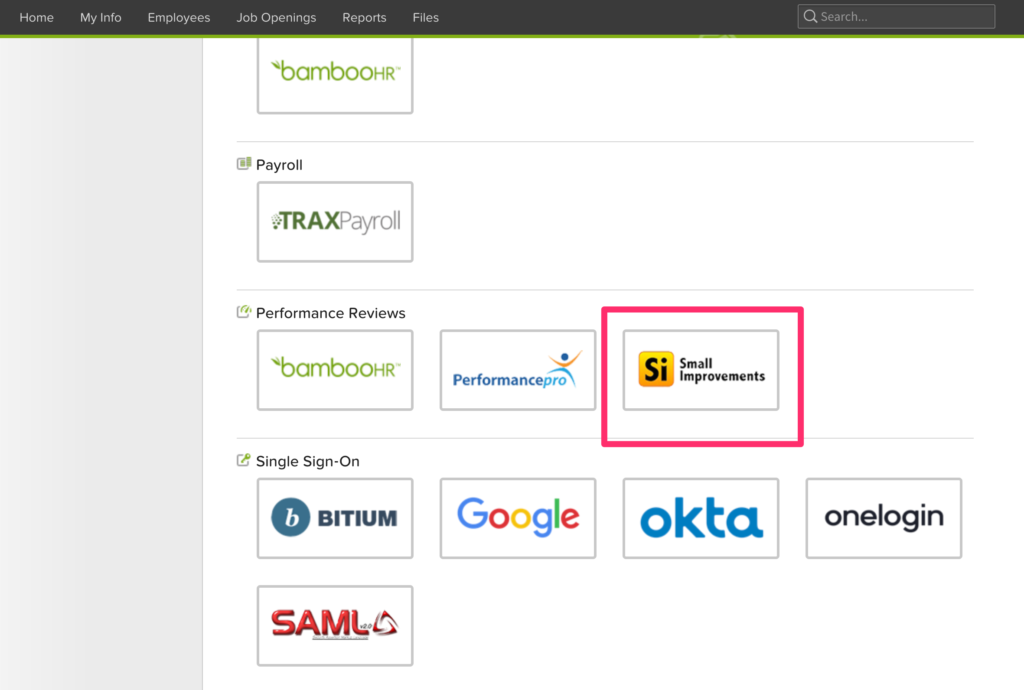 Follow the on-screen guide and click install on the right-hand side menu: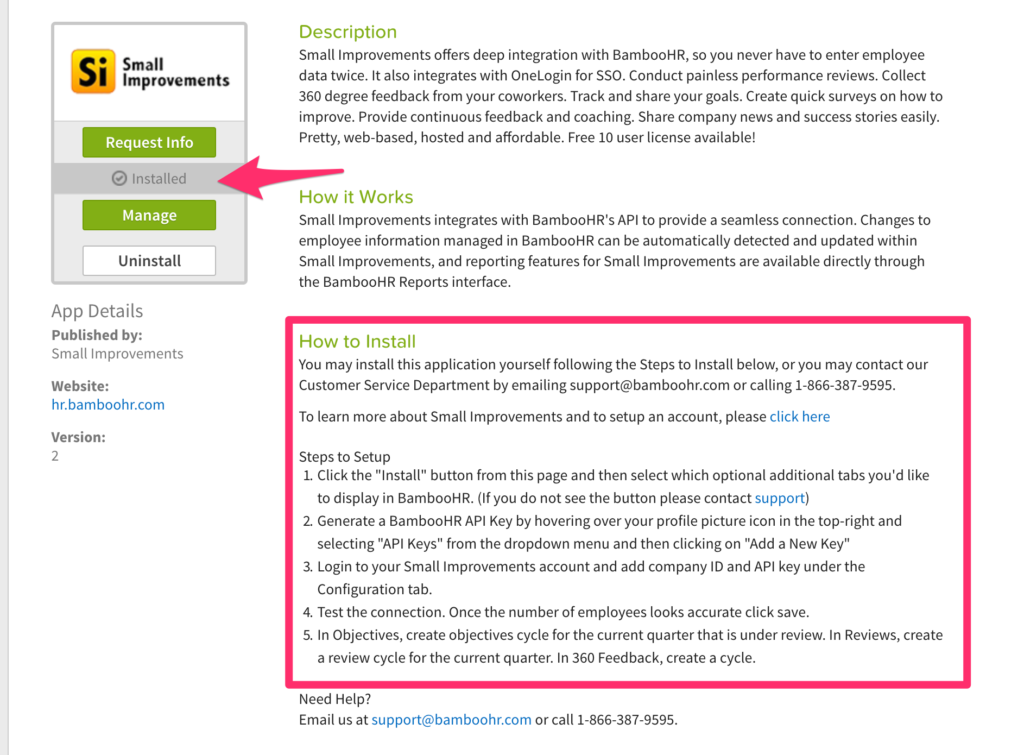 Once installed, two new tabs will show on every user's profile page inside BambooHR, one for performance reviews and one for objectives: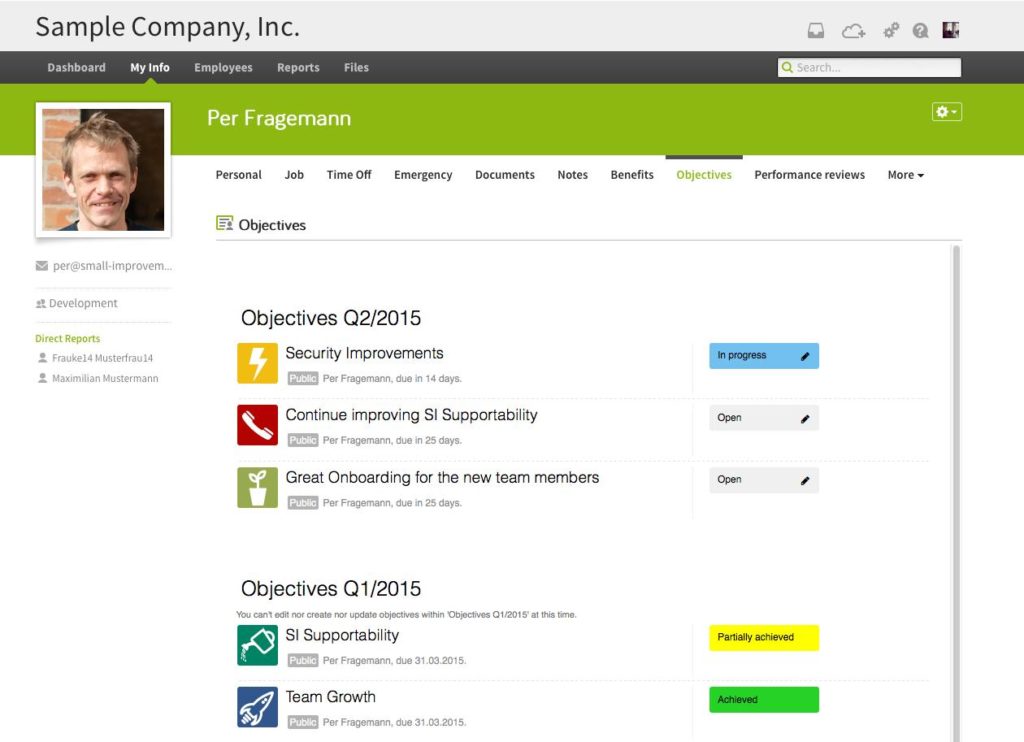 Is this data stored in BambooHR?
Keep in mind again that the SI data is not copied to BambooHR; it stays entirely inside Small Improvements. The BambooHR tabs act more like "windows" into SI. For that reason you (or your staff) will need to log in into SI once. As an administrator you are probably already logged in, but regular BambooHR employees will initially see a login button when they access the "performance review" tab in BambooHR for the first time.
In case the tabs don't appear, please contact BambooHR support.