Go to your profile page by clicking your avatar in the top right. Click the Export button. This will generate a PDF of all your reviews, feedback, and objectives.

You can export everything to a PDF, or select specific cycles or types of cycles to export. Then click the "Print" button to save as a PDF.
1:1 Meeting content
Each person can export their own 1:1 Meeting data.

By default, you'll export every meeting since you first joined Small Improvements. You can also select a date range: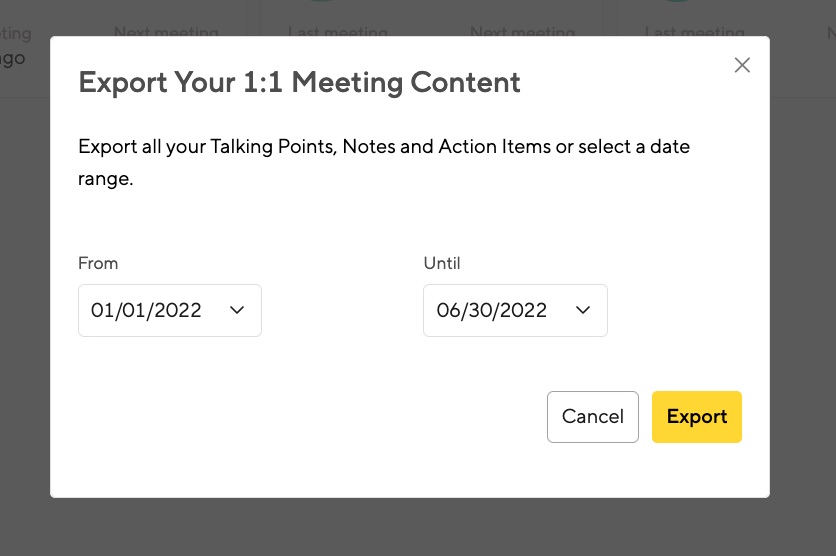 You can download it when it's ready.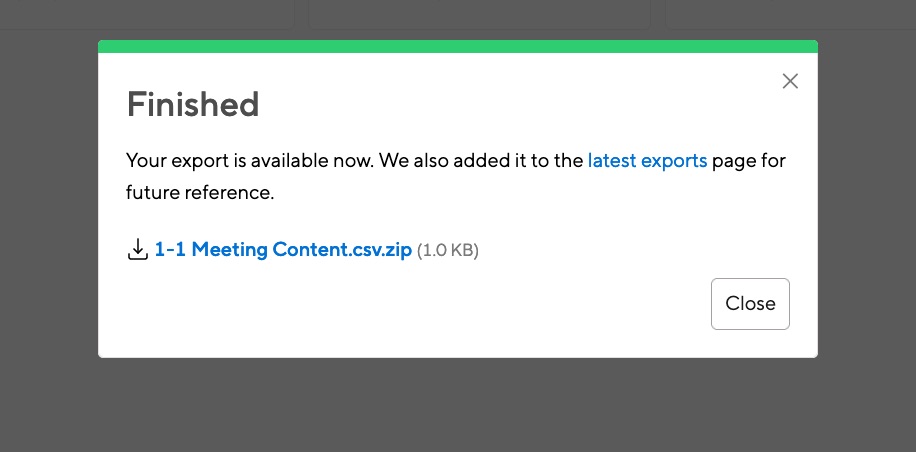 Find past downloads by clicking on your profile menu.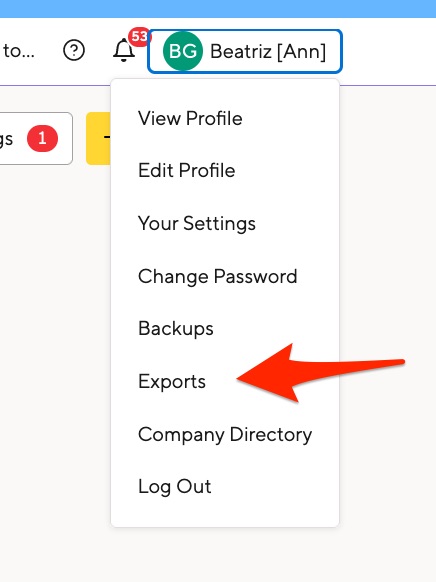 Using the export file
Your CSV file can be opened in Excel or another spreadsheet program. Each Talking Point, Meeting Note, and Action Item will have its own row. You'll see which meeting it's associated with and who added the item.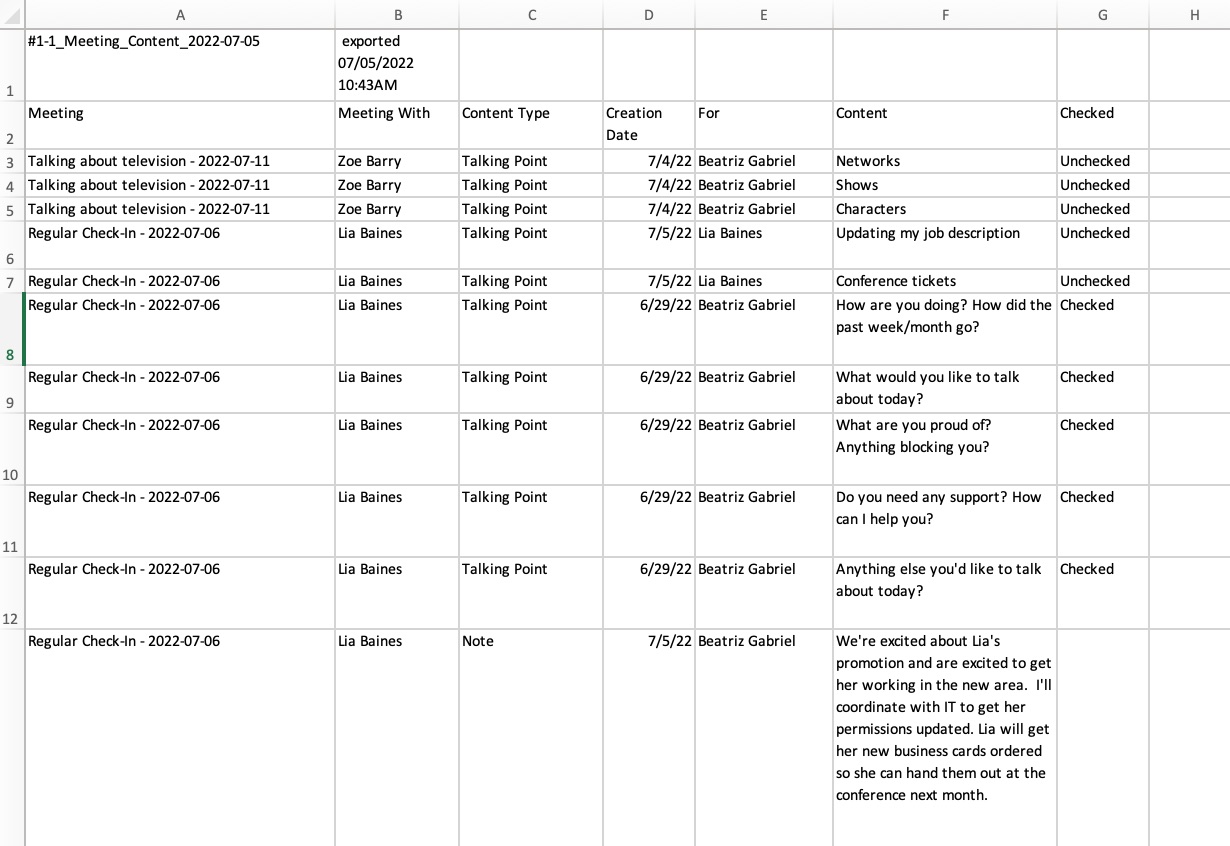 Sort on the "Meeting With" column to see all the meetings with a specific coworker. The Meeting title column will list the date of the meeting, while the 'Creation Date' column will list the date a talking point, note, or action item was created.