We offer several ways to export your data from the tool. Follow these links for complete walkthroughs for exporting from each feature:
Find exports by clicking Settings > Latest Exports: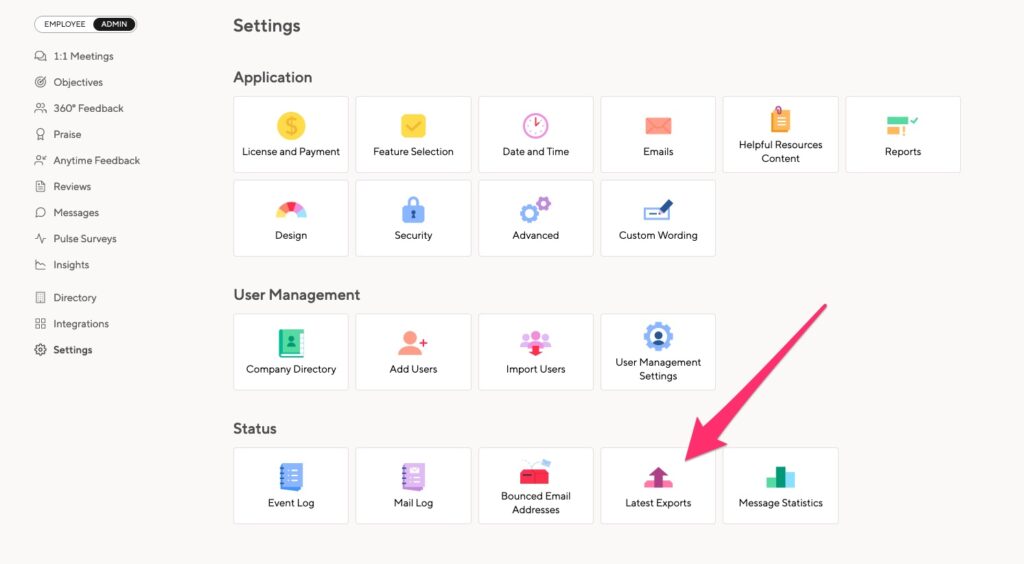 XML export
The XML export is a full export of your company's database. It contains regular cycle data, as well as data you may not normally have access to when using Small Improvements. So for security, the XML export is not enabled by default in your account; contact our support team to enable it. Additionally, you need both HR Admin and Tech Admin permissions to create and download the XML export. With this enabled, you'll have the option of exporting cycle data to XML format as well.
Once we turn it on for you, you'll find the export link by going to Settings > Advanced.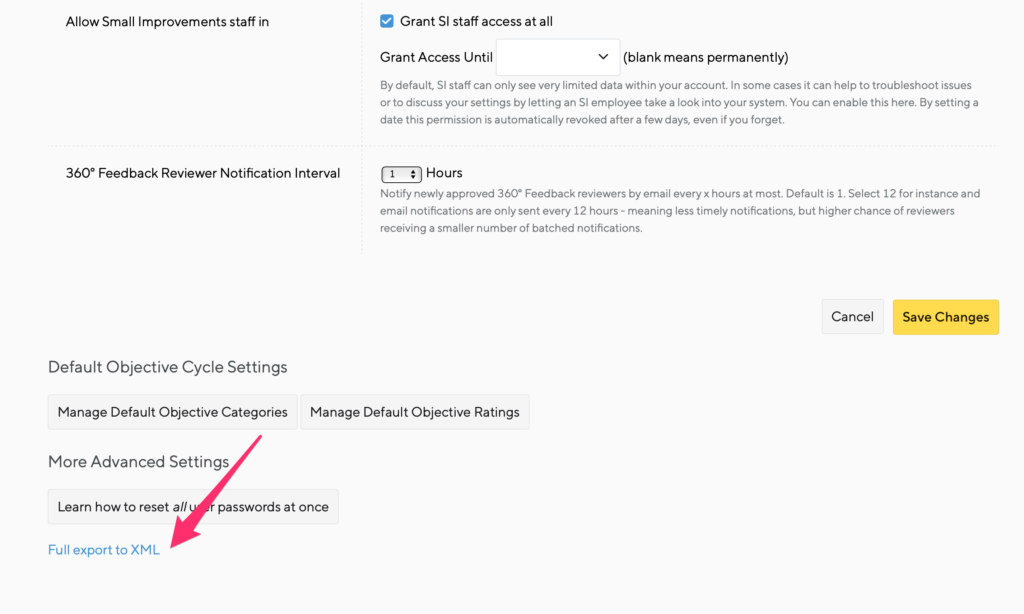 Because this export is written in a markup language, it's not very useful as a record of account activity. The XML file can be used to populate another system if you decide to leave Small Improvements.
Here's what the export looks like: