As your company grows, you'll need to add more employees to your Small Improvements account. Here's how to do that when you're on an annual plan.
Click Settings > License and Payment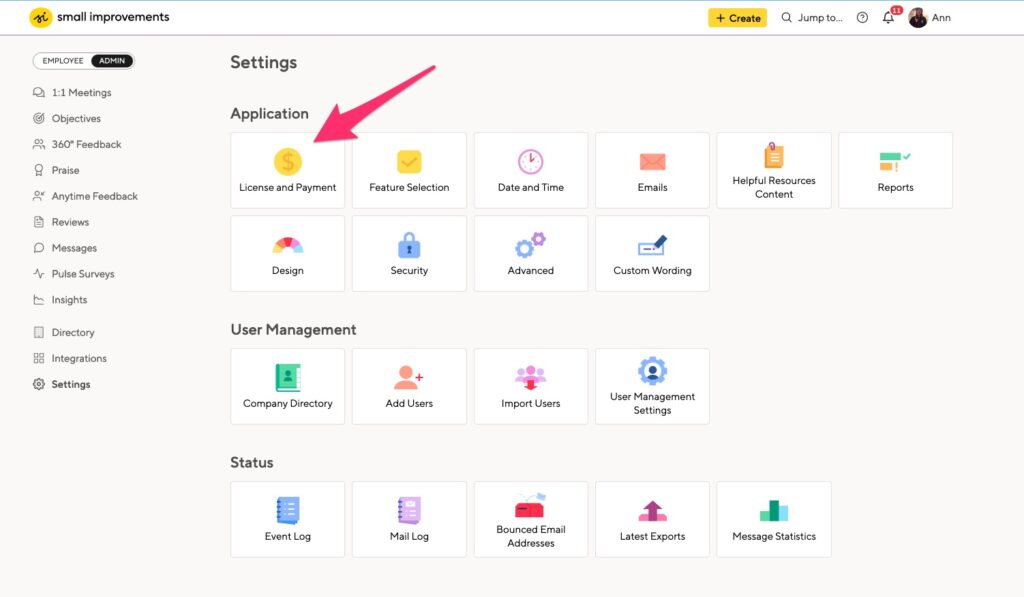 Click Change Subscription

Below the list of plans, you'll see an option to change the number of seats. As you do that, you'll see the price adjust. Add the appropriate number of seats, then click Next through to "Subscription Summary" where you can finalize the payment.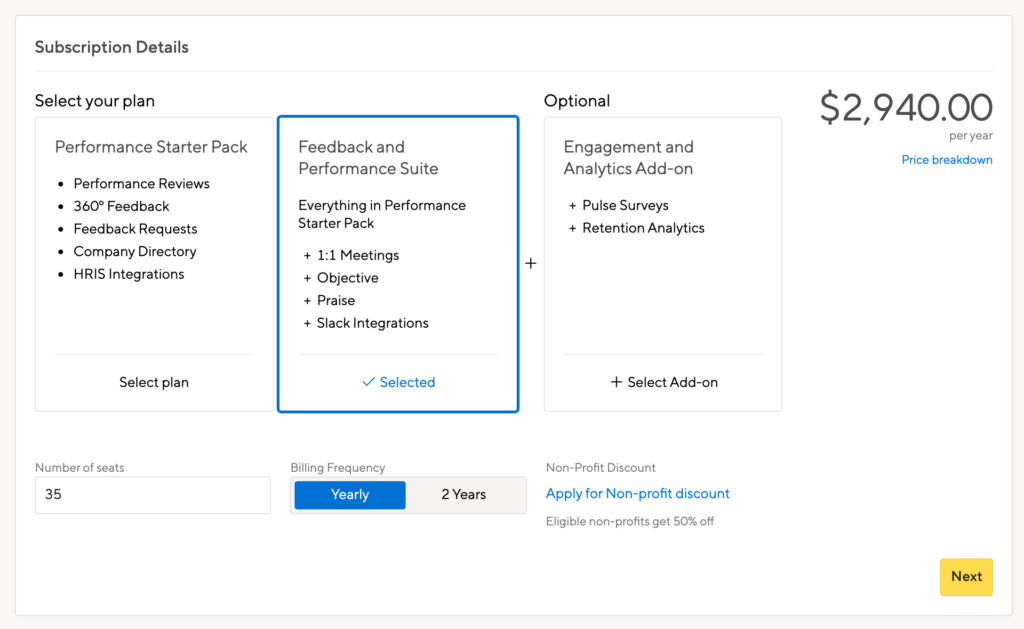 If you're paying annually, we'll show you the prorated cost for the new users and charge that. Then on your next renewal, we'll charge you the full amount.