By default, meetings are only visible to the two participants. We offer some additional options for your team.
Sharing your meetings
Individual meetings
You can share your meeting notes with your HR Admin, management chain, and specific people in your company.. At the bottom of your 1:1 meeting you'll see the option to share:
At the bottom of your 1:1 meeting you'll see the option to share:

You'll be able to decide if only the participants are included or HR admins, or your management chain (or all 3). You can also share your meetings with specific people:
Meeting participants can change visibility when launching the meeting and can also see the visibility settings of the meeting after it's in progress.
Sharing meetings in bulk
You can share all the meetings you've had with another employee at once. Go to your list of meetings with that person. Click the eye icon to update visibility for all the meetings.

Change the visibility settings to update access. You can give access to individuals or to your management chain and HR Admins.
Note that the default visibility for 1:1 Meetings cannot be changed.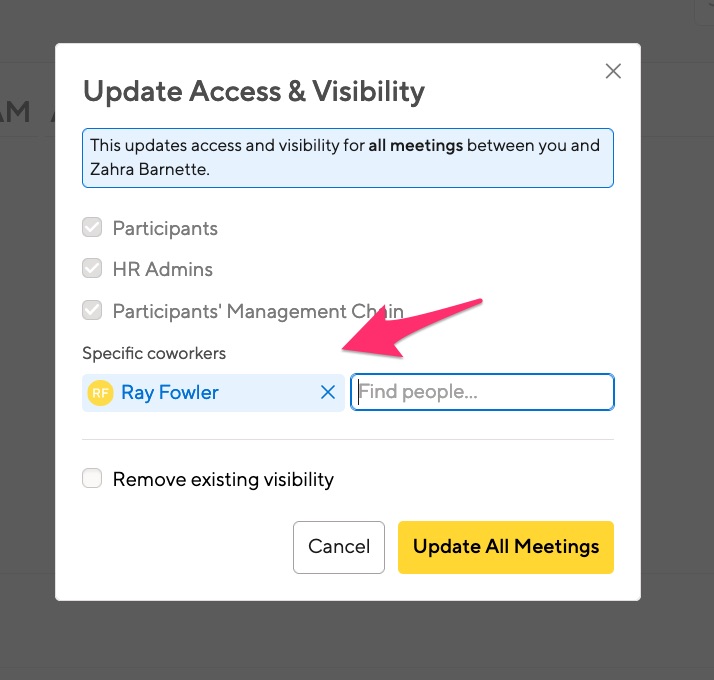 Click "Update All Meetings", and the visibility will be changed.
Here's a quick video tutorial:
Removing access in bulk
Use the same menu, but click the 'Remove existing visibility' option. This will remove access to anyone not specified in the menu.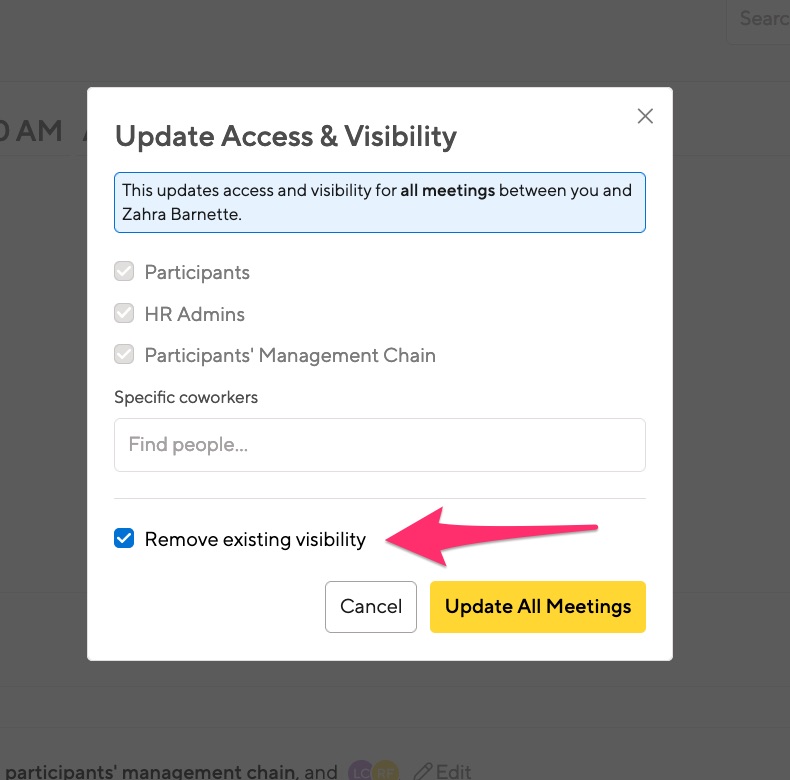 How will I know if visibility has been changed?
You will receive an email notification if the visibility on a meeting you're a participant in is changed. See the below screenshot indicating this change in the update email.
Meetings that are shared with you
You'll see a link to meetings that have been shared with you on Your 1:1 Meetings.

You can also navigate directly to the Shared Meetings page by clicking Company > 1:1 Meetings.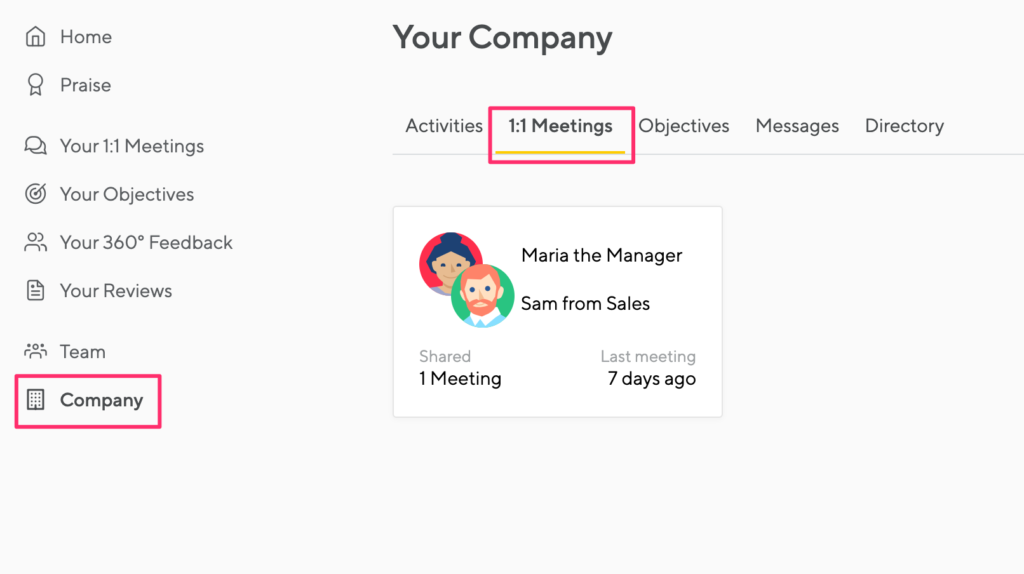 Commenting on shared meetings
Your admin team can enable you to add notes to meetings shared with you. If that is enabled, you'll see the option to add a note. Notes can be kept private to you, or shared with everyone who can see the meeting.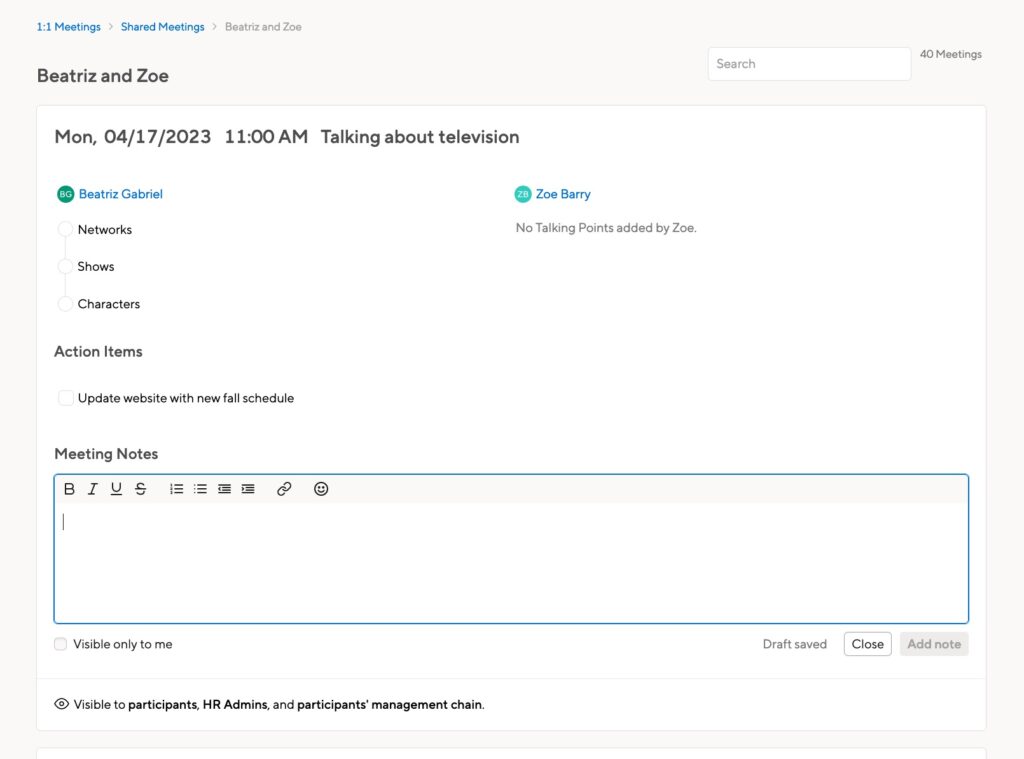 Default permissions
Your HR Admin team can set default permissions for 1:1 meetings. This means that certain groups, like your management chain or the HR Admin group, will automatically be given access to your meetings. If the option to remove visibility is greyed out, that means HR has set this as a default that can't be changed.