To view, create, and edit 1:1 meeting templates, click Company > 1:1 Meetings, then the Templates tab.

Creating and editing a new template
Click on any template to edit it. Click "New template" to create some of your own.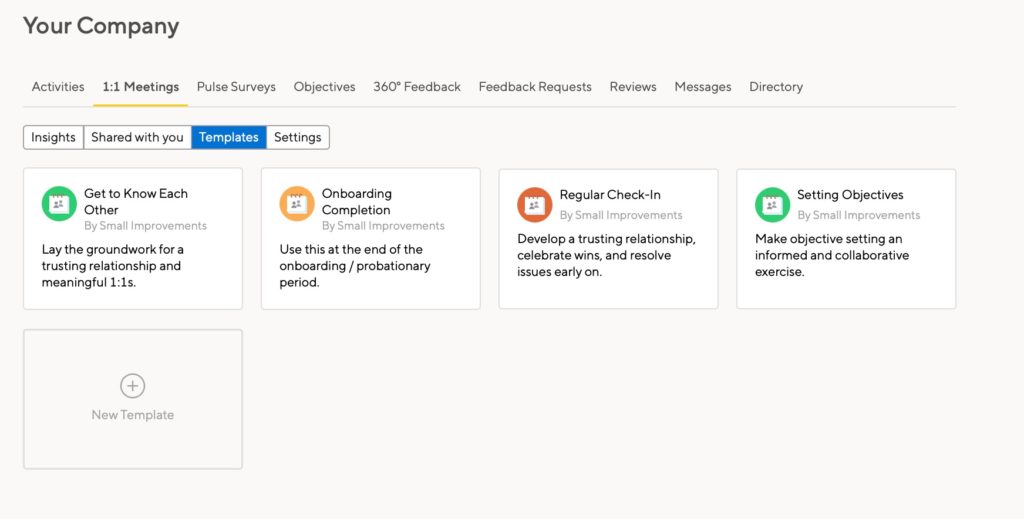 You can add a title and description for each template, and decide which employees can use the template when creating a meeting.
Additionally, you can add talking points for the creator of the meeting and set the visibility for the meeting.
Templates include a meeting visibility setting. Note that this will overwrite any default visibility that you've defined.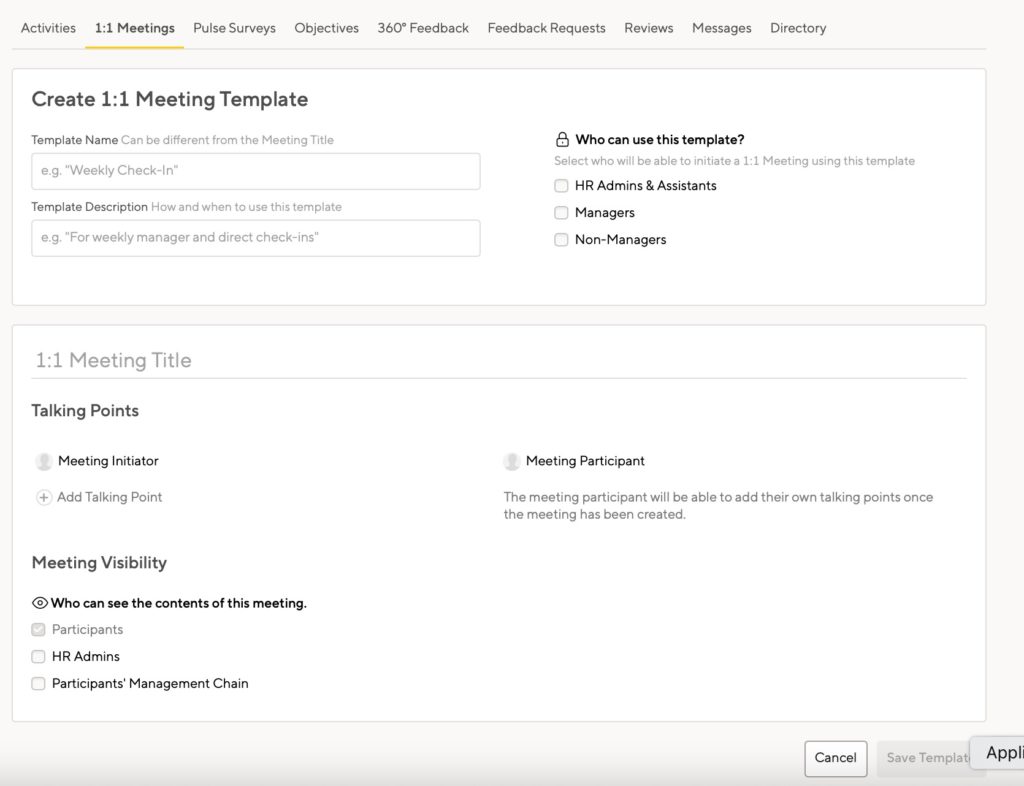 Using templates in new or existing meetings
Employees can use templates when visiting the 1:1 meetings tab and launching a new meeting:
Using the global create button for 1:1 meetings offers the option to use a template:
Selecting the use template option from the drop-down on an existing meeting allows employees to use that template for an existing meeting they've created.