A regular habit of recognizing employees benefits morale, team culture, and employee development. The Praise functionality in Small Improvements makes it easy for employees to share quick kudos or recognition with one another. Our praise wall, badges, and Slack integration help to spread good cheer throughout your organization and encourage future Praise.
A kind word goes a long way. Instilling a culture of celebration can improve morale, plus re-inspire team members who might be "hitting a wall". Below is an example of the Praise overview screen.
Creating Praise
Creating a Praise is easy – just click the Create button to get started:

Next, choose your badge and the person you want to praise. You can choose multiple people if there's a team that has done great work lately.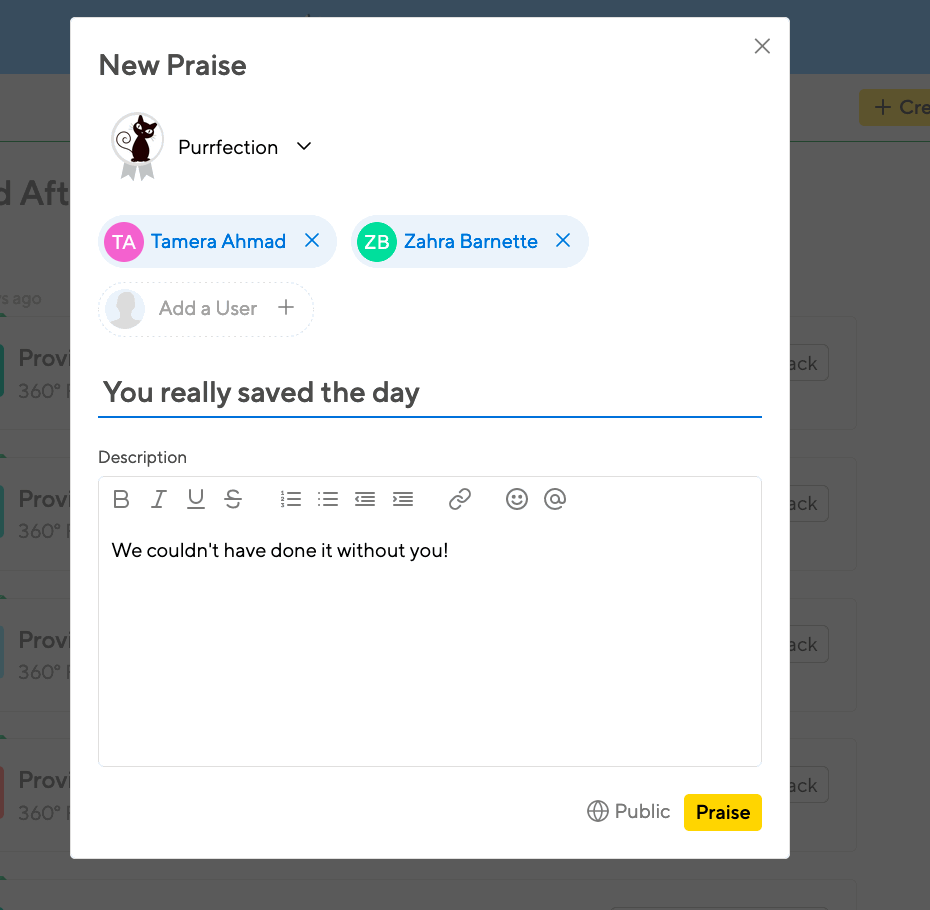 At times, you may wish to recognize a team member that went above and beyond in a sensitive situation. In this case, you can choose to only share Praise with specific coworkers, such as the person receiving praise and her manager.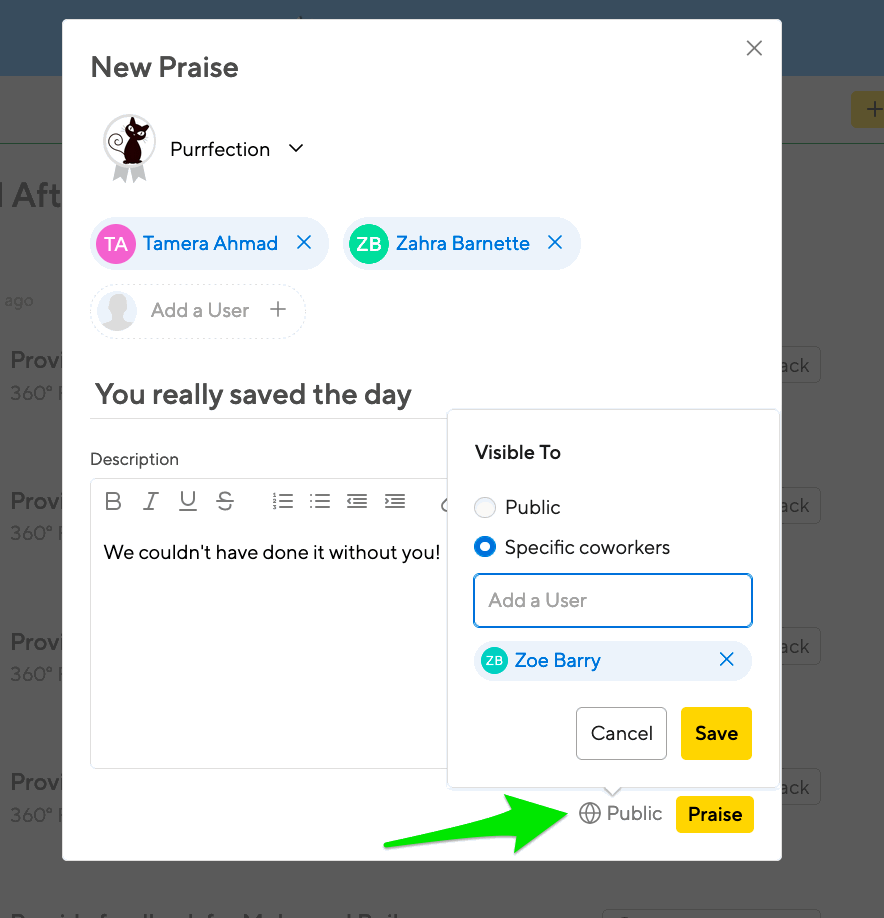 Viewing Praise
You can view all public Praise right on the Praise screen. You'll also see Praise given to individuals on their profile page.
If you use the Slack integration, you can have all public Praise posted right to Slack.
Praise Statistics
You can export praise data to Excel or CSV from the Praise settings screen, selecting the date range. The resulting file includes praise data including the number of praises someone has given or received and the list of praise.
The Praise admin screen can be found by clicking Praise in your Admin menu