Small Improvements can also pull your user data from a remote server.
Visit the CSV import screen to get started:
https://app.small-improvements.com/app/admin/csv/config
Before you start, please ensure that the file generated by the remote server can be downloaded and manually imported into Small Improvements. If that works, then enabling the automatic import will be easy.
You'll find the automatic import under the User Import tab: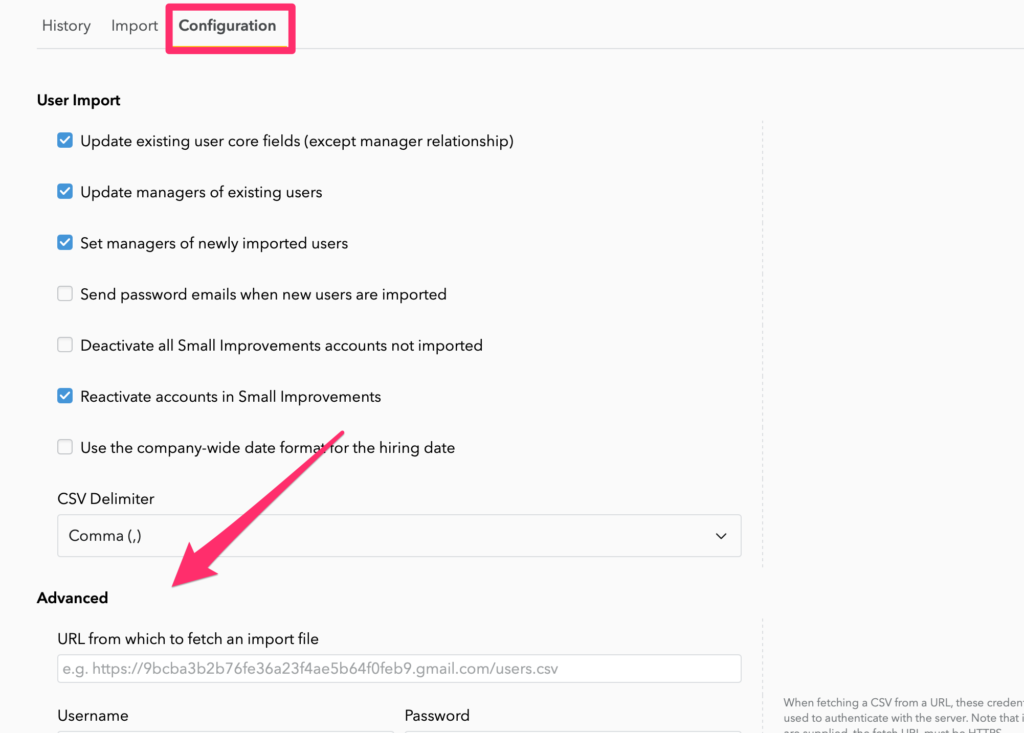 The config screen will contain a section looking like this: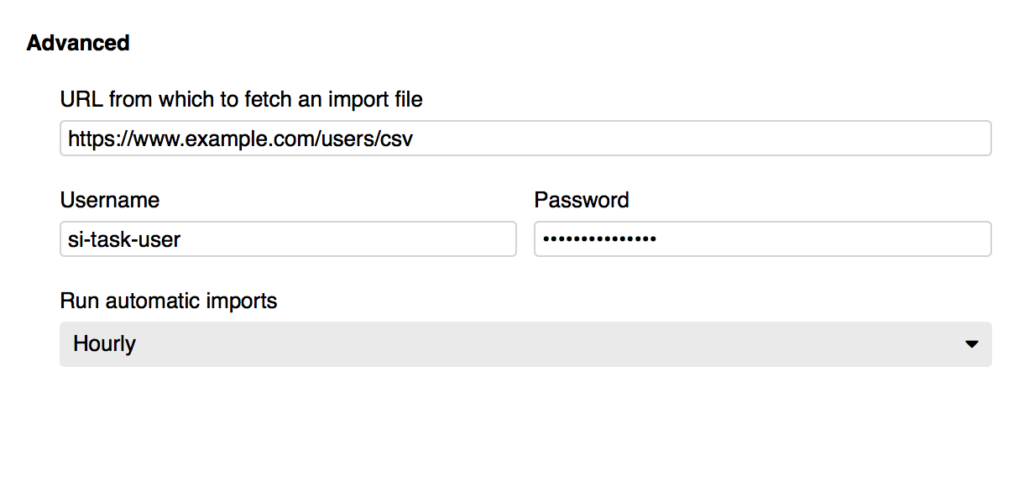 Just enter your credentials and the server's URL, using https, and save the screen.
But don't set an automatic import cadence just yet! Move to the preview tab, you'll see a new "Fetch" button that will help you preview the server's dataset.
Once you've confirmed that this looks fine, go back to the Config tab and then use the hourly option to ensure the task kicks off in a timely manner. You'll find the results of the import in the history tab (explained above).