Our Gmail Integration feature for Google Chrome allows you to take a note, send praise, or request feedback while viewing a received email. With quick and easy installation, you'll be able to start using Small Improvements with Gmail in no time.
What is it?
The Gmail integration with Small Improvements is a way to quickly send praise, take a private note, and request feedback.
The integration requires Google Chrome
The integration is enabled on an individual user basis, not by HR Admins
Please note that the private note, praise, and request feedback features must be enabled by your administrator in Small Improvements before you can use them in Gmail. Not all features are active if they are not activated in your Small Improvements account.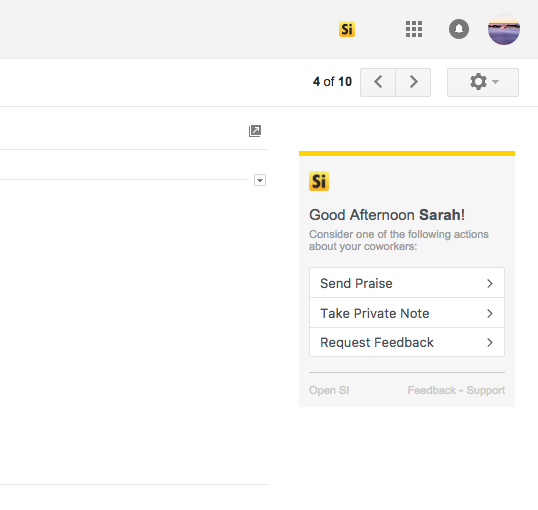 Adding Integration as an Employee
You can install the integration from the user settings screen in your account.
You'll follow the same setup steps as above: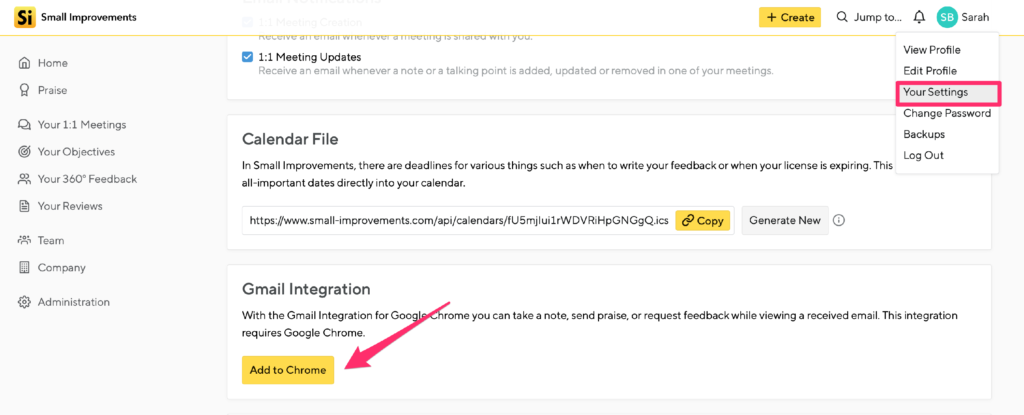 Gmail Setup
Once installed, you'll be redirected to Gmail to continue setup. You'll now see the Small Improvements logo in the top right-hand corner along with your other Gmail options.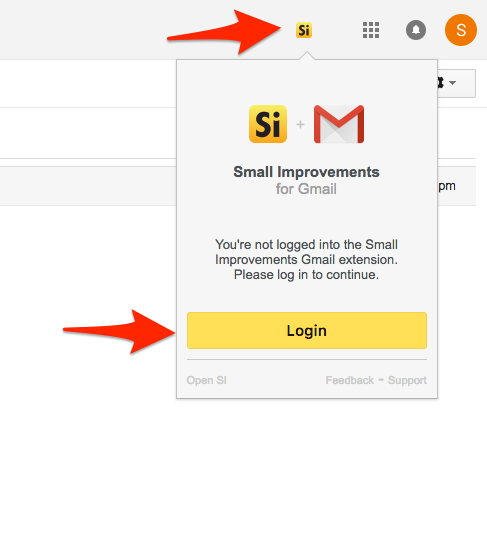 Click on "Login" to be prompted with a new pop-up screen in Chrome asking you to login to your Small Improvements account. Enter your email and password.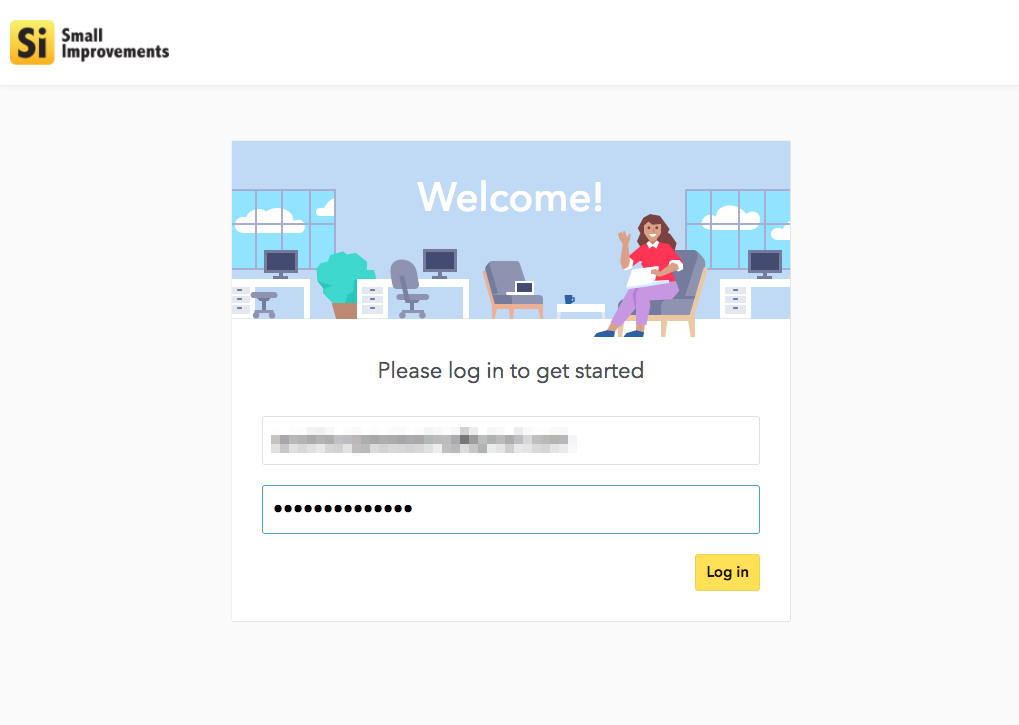 Next, you'll be asked to authorize permissions for the integration so you can create content in Small Improvements. Follow the prompts, as shown below.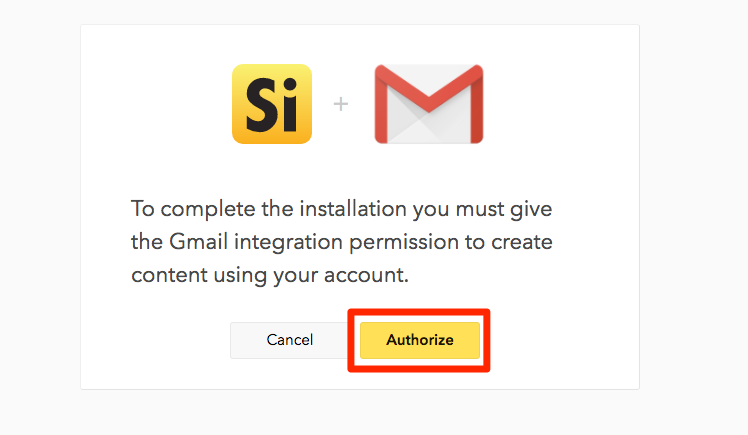 Once successfully logged in and enabled, you'll see a success message in the SI widget on the top right hand corner.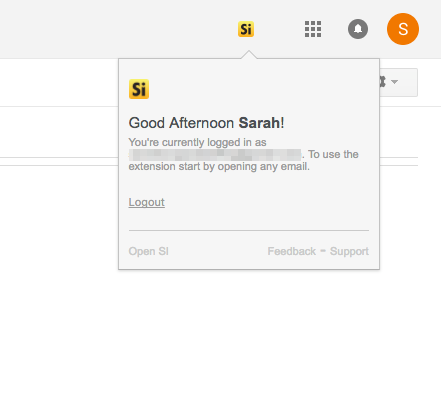 Sending Praise
You can send Praise to coworkers directly in Gmail, after opening an email you've received. You'll see the option to create Praise on the right hand side of your screen.
Select "Send Praise"
Select who the Praise is about
Pick a badge (optional)
Enter your subject line
Enter the details of your Praise
Watch the gif below to see this in action: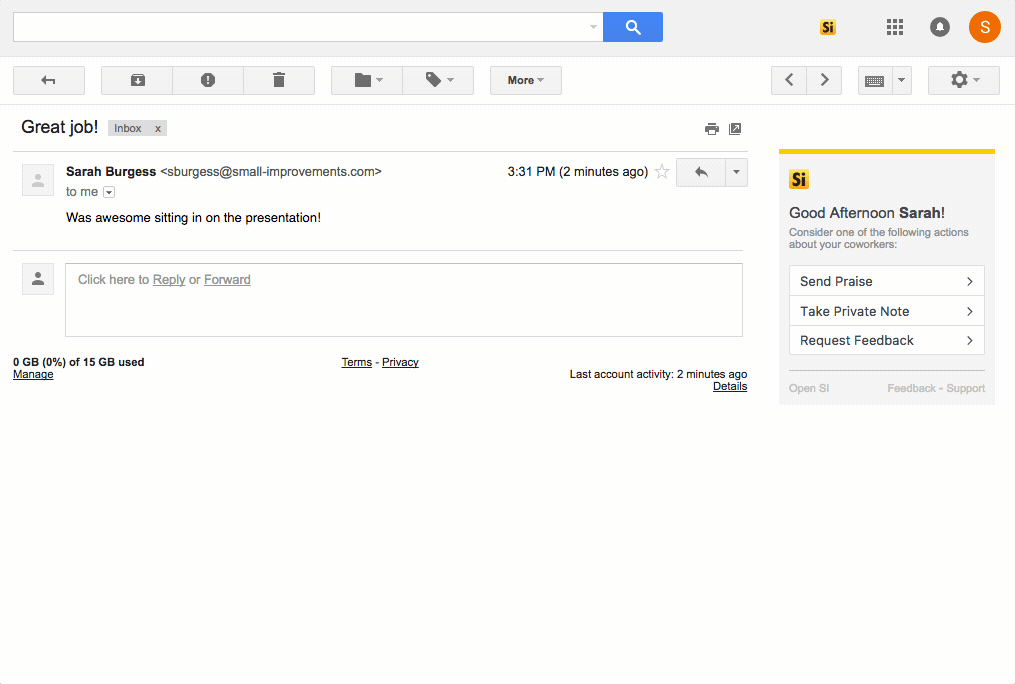 Taking Notes
You can take a private note about a specific coworker, or groups of people.
Use the widget option "Take Private Note"
Select who the note is about. Please note this note will not be visible to these coworkers, just yourself.
Enter a title for your note
Enter details, make your coworker's day!
You can decide to include a link to the email in the note directly
Create and view the note in Small Improvements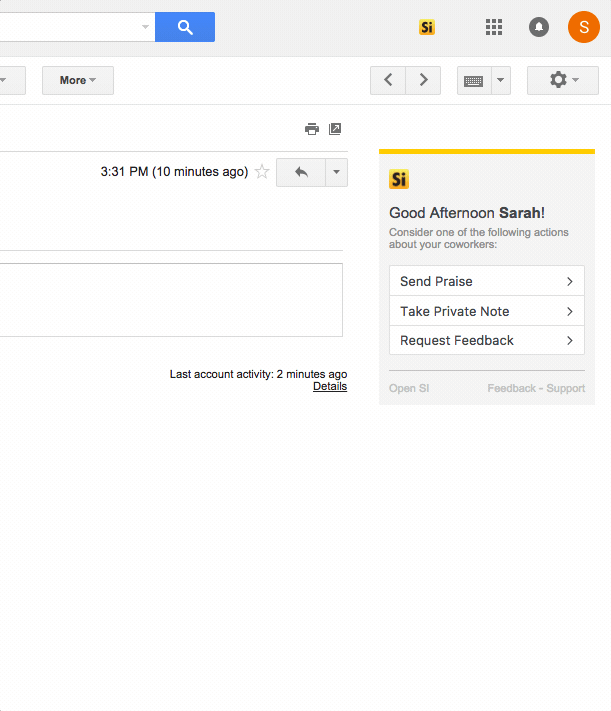 You'll now see the note in Small Improvements, with a link to the email you've referenced in Gmail: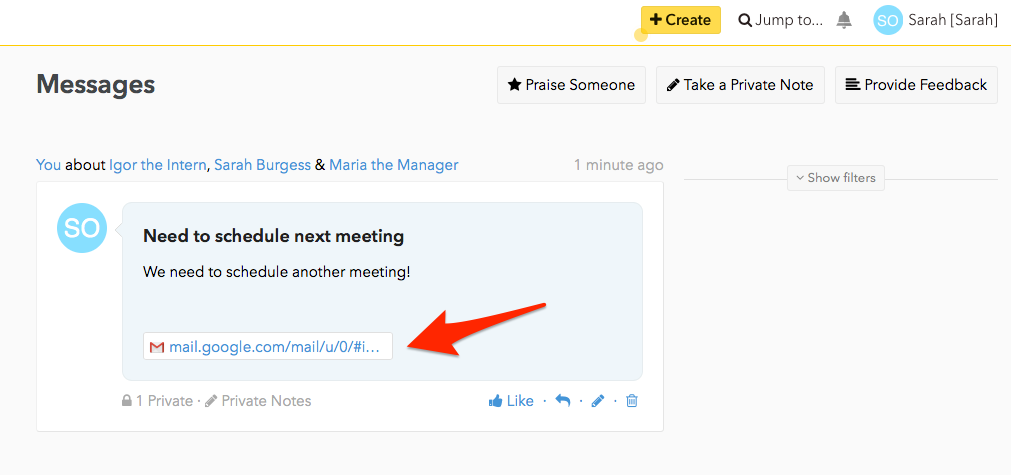 Requesting Feedback
You can request feedback from coworkers directly in Gmail using the integration.
Select "Request Feedback" on the SI module
Select your reviewers, you can quickly search by name or job title (if these are available)
Then select "Go to SI" to launch Small Improvements and finish the cycle setup
In Small Improvements you'll now see the beginning of your new cycle and have the option to further setup your request feedback. We have a helpful guide to setting up these cycles, here.
Removing the integration
To remove the integration, you'll need to uninstall the Extension. Open your Chrome browser and go to the Preferences menu.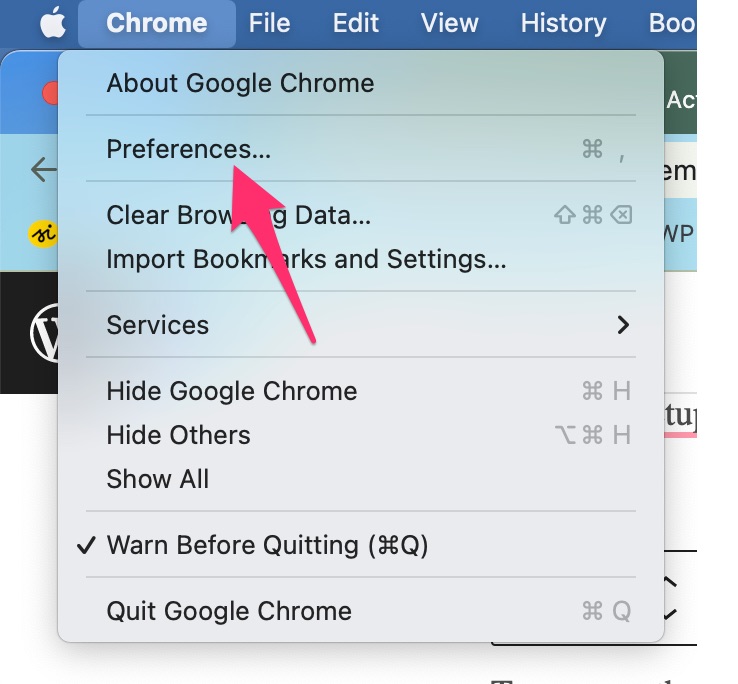 Then choose the Extensions option: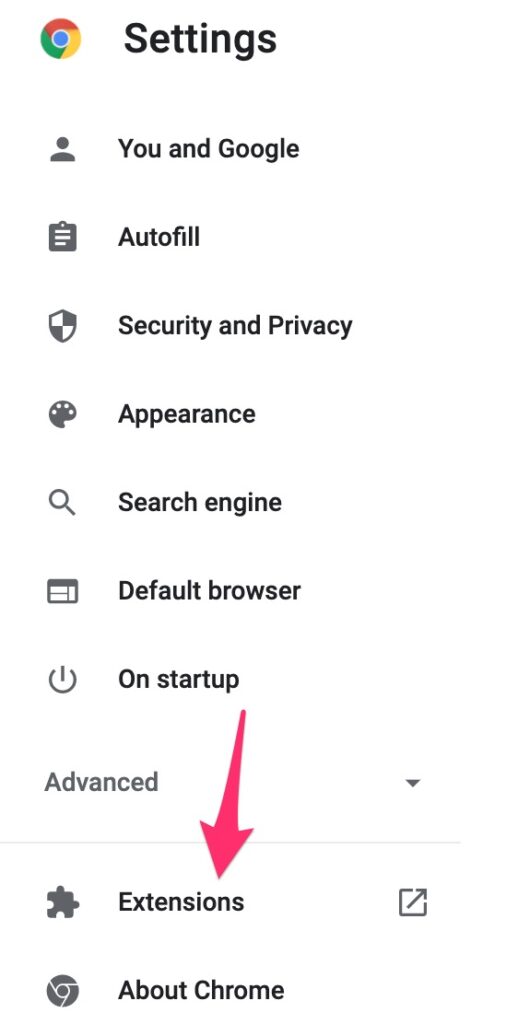 You'll see a list of the extensions installed on your browser. You can either disable or remove the Small Improvements extension: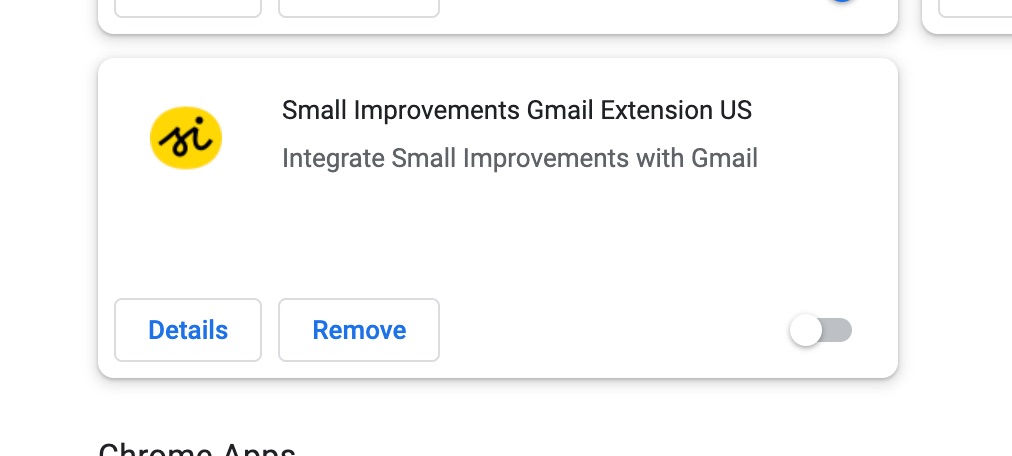 Collapsing the integration
You can easily collapse the Small Improvements widget in Gmail by clicking on the round SI icon. To expand, simply click the icon again.