Organization-specific content can help team members reflect on their performance, give better feedback, and use 1:1s more effectively. For example, you could share a document about your company's values so team members can easily assess each other on how well they demonstrate them. Or you might provide a guide to having successful 1:1 meetings that recommends how often the meetings should take place within your organization and the types of topics you'd like employees to discuss.
You can add your custom content to the Helpful Resources sidebar so team members can access it when they are preparing for 1:1 meetings, performance reviews, or 360 Feedback. It will be displayed prominently above the educational articles we provide in the Guides & Help tab so it's easy to find.
Uploading or linking your content
Click Settings > Helpful Resources Content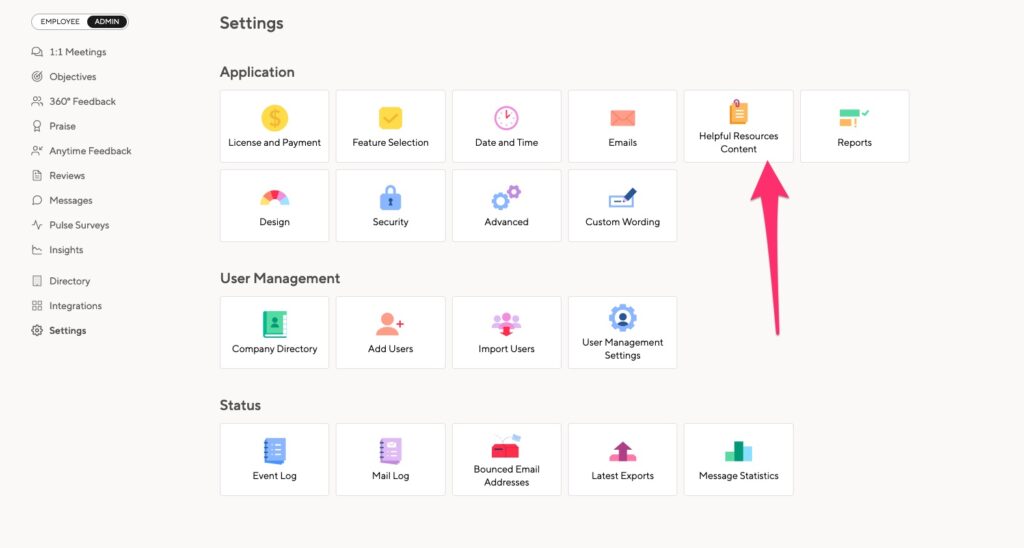 There you can either upload a new document or add a new link. For each document, you will need to give it a title and indicate whether you want to display it to all of your employees or just the people managers.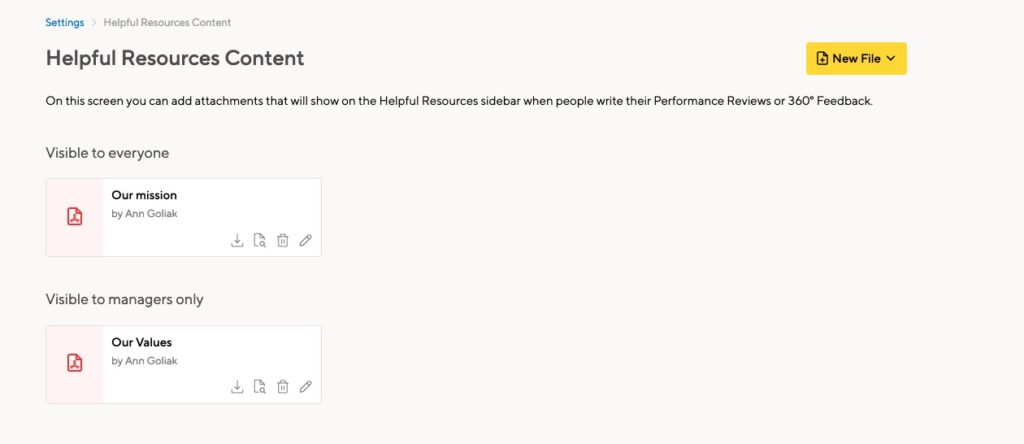 After you add content, you will see it listed on the screen with the title you assigned as well as an icon that indicates what type of document it is. You will also be able to see it in the Helpful Resources sidebar by opening a 1:1 Meeting, Performance Review, or 360 Feedback and then going to the Guides & Help tab.
Your team members can choose to view or download the documents you've uploaded into sidebar.
Editing or removing your content
You can download, view, delete, or edit your sidebar content from the Helpful Resources Content screen. Simply select the appropriate icon at the bottom of the document's card.