About the Daily Digest Email
The Daily Digest email includes daily activity in your team's Small Improvements account. For HR Admins, this can mean activity like changes to permissions for users.
Disabling the Daily Digest for All Employees
To disable the Daily Digest for all employees, you'll need to visit the Administration tab, then navigate to the Feature Selection page and remove the checkmark for Daily Digest emails.
Visit Settings -> Feature Selection: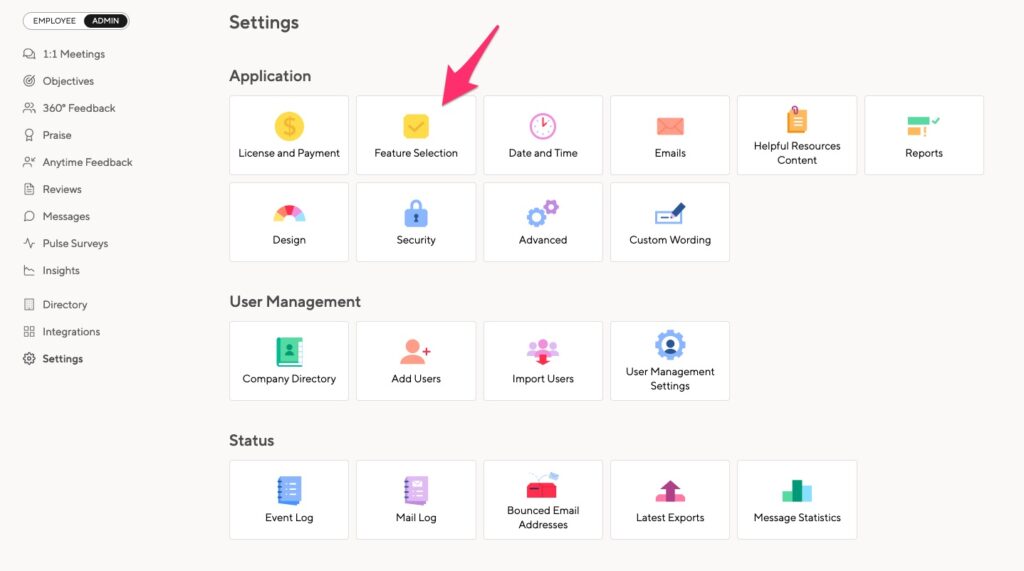 Disabling the digest email: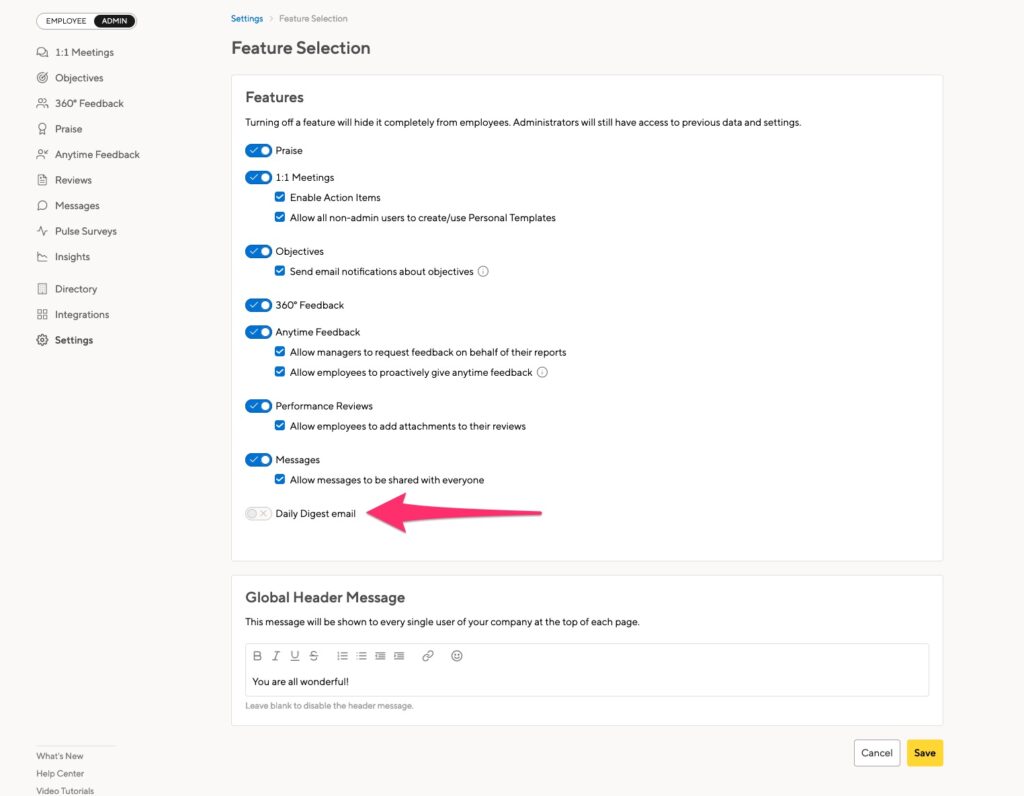 Changing Daily Digest Settings for HR Admin
Even if the daily digest email is disabled for employees, Admins will still receive the email unless they disable it for their individual accounts. To change settings, select your avatar image in the top right-hand corner.
Locating the settings tab:
An HR Admin can disable and change the frequency of the Daily Digest email from the Settings portion of their profile.
Disabling email or adjusting frequency:
Disable Daily Digest for Individual Employees
Employees can disable the daily digest email by visiting their profile and using the Manage tab to access their email/account settings.
Disabling or enabling daily digest email: