So you need to export your performance review data for further number crunching, need to save the performance reviews externally or need a hard copy? No problem, we have you covered!
HR Admins can export the data via Excel, CSV or even all reviews as a PDF in one go.
When the export is done, you can download it on your home page, or on Administration > Latest exports
PDF exports
Simply navigate to the "Company" view in your left sidebar menu, then tab to the "Reviews" section. Next, click the Export drop-down from the cycle menu and choose "Export Cycle Data." Select the PDF option to kick off the export.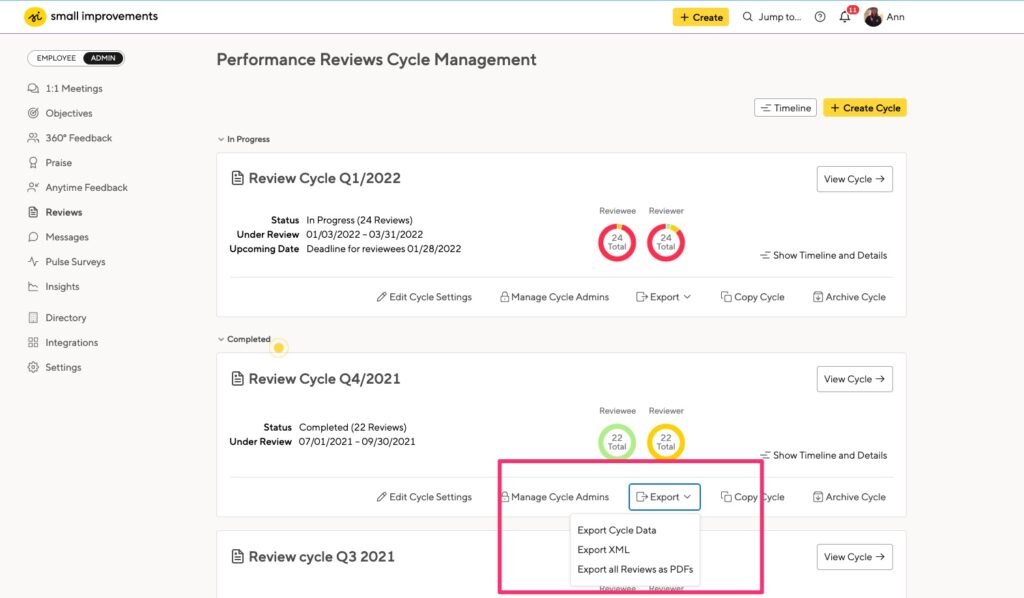 Each review will be exported into its own file. It can take up to 10 minutes for the PDF export to complete if you have a lot of reviews. We'll group the PDF exports into groups of 50, to make them easier to download.
Confidential questions
When exporting a review as a PDF, you'll get to chose whether or not you want the confidential topics to be included in the documents:
CSV or Excel exports
Navigate to the same export menu as above, but click the "Export cycle data" option.
The export pop-up will give you the option to export via Excel or CSV, and even to lets you customize which fields you would like to export.
Click "Add another filter" if you want data for a specific department, location, user, manager or team.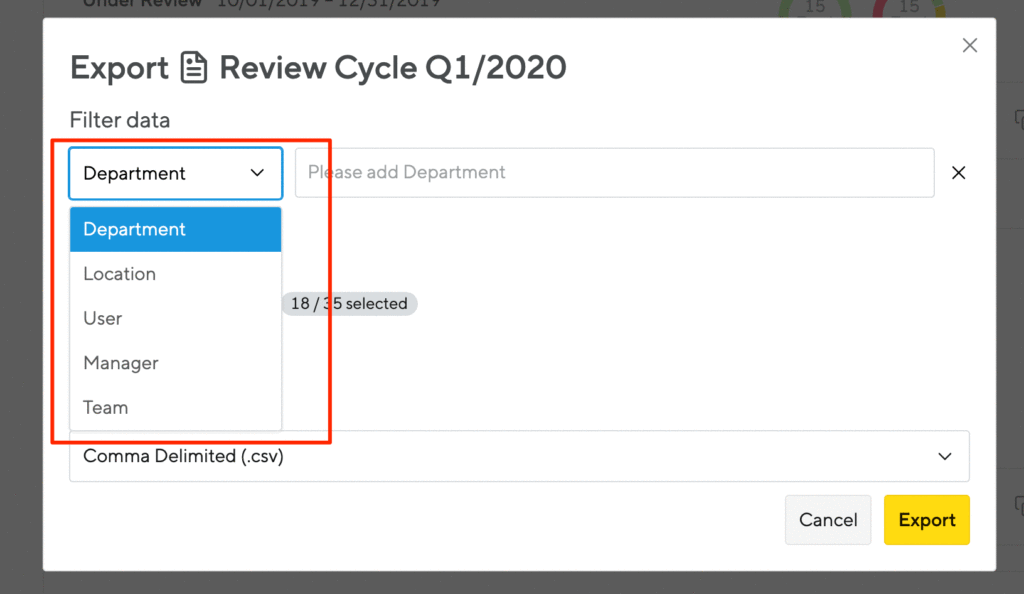 You can also filter the fields you'd like to include in the export. You can exclude names to analyze reviews anonymously, or look at responses to a specific question.