To turn a feature off, you'll head the Feature Selection page underneath the Administration tab. Only HR Admins can adjust the features available to users. 
Locating the Feature Selection screen
From the Administration tab, you'll locate the Feature Selection screen: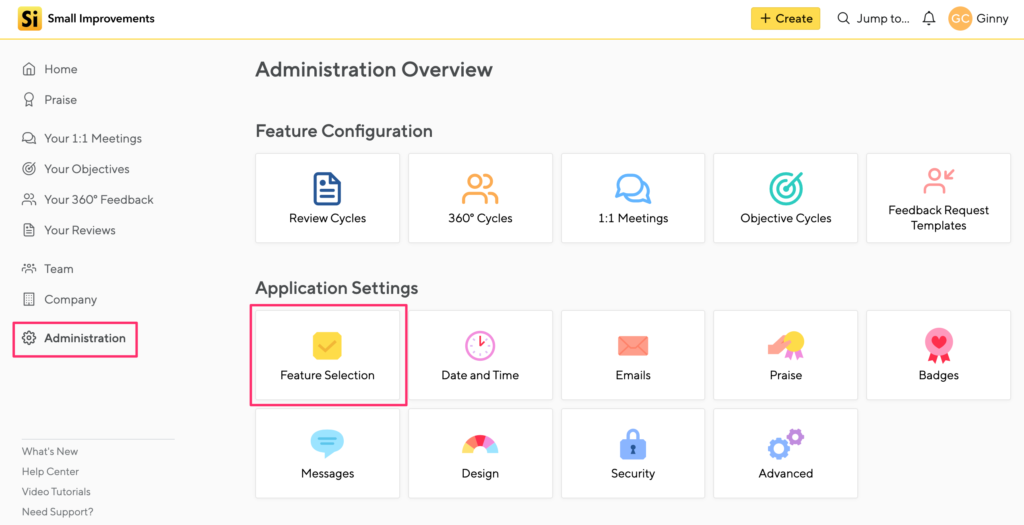 From there, you'll be able to enable or disable features by checking or unchecking the box next to the feature: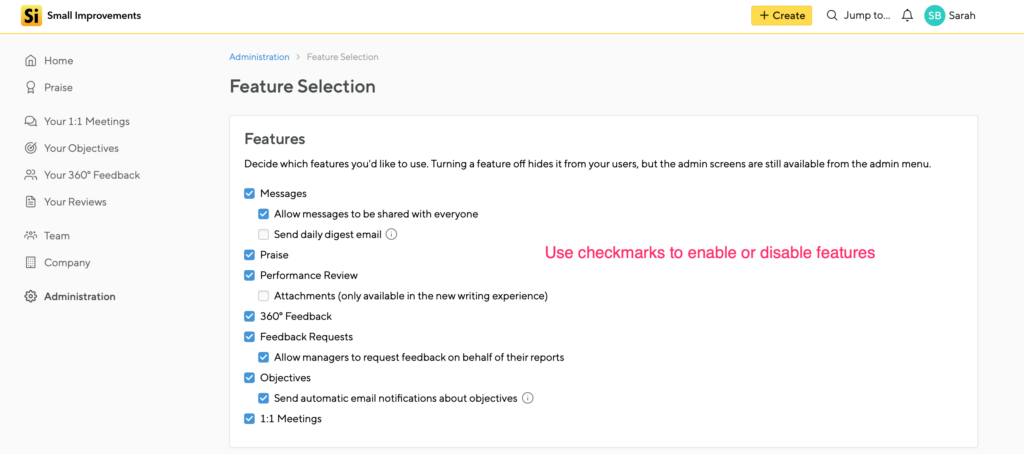 You'll also need to click the yellow "Save" button at the bottom of the page to complete the change.